Soho-based post-production house Halo has opened a new 12-seat offline facility on Brewer Street at a cost of £250,000.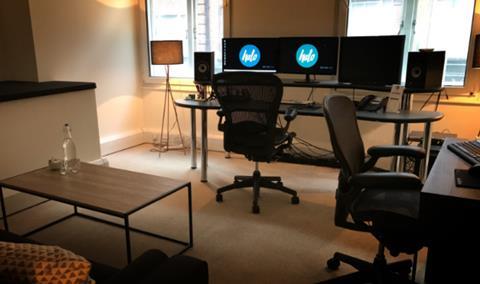 The facility is arranged over two floors, with eight cutting rooms on the first floor and a further four suites on the floor above.
Halo has also added four more offline rooms to its Noel Street headquarters, which together with the opening of the new site on Brewer Street, takes the company's total number of offlines from 20 to 36 suites.
The cutting rooms at Brewer Street are spacious and most have natural light. The largest rooms in the facility are significantly more expansive than a typical Soho cutting room.
Halo managing director Alan Jones told Broadcast he is keeping his options open as to how many rooms Halo will eventually have in the building. Some of the larger rooms might end up being split into two smaller rooms, depending on client demand.
All the suites at Brewer Street are equipped with Avid Media Composer, while storage for the facility is housed at Halo's Noel Street office, where rushes are ingested and data management takes place.
Prior to opening the new offline facility, Halo had been outsourcing work to other postproduction houses.
"We've been chasing our tail with offline for a number of years now as we've continually needed at least 10 extra suits to service our clients," said Jones.
"Having just secured the lease on Noel Street for the next decade, we can now properly plan ahead and put into action a lot of the things we've been wanting to do for a long time, such as opening this new building."
Halo has made several significant hires in conjunction with opening on Brewer Street, taking on senior producer Devan Vimal, who joins from Splice, and finance director Marcus Bayley, who moves over from Milk VFX.
Halo is also planning to continue building work and refurbishment at its Noel Street facility, at a cost of around £350,000. This follows a major upgrade of its flagship Studio 1 dubbing stage earlier this year, when it installed a Dolby Atmos system with a 46-speaker set-up for immersive cinema and Imax audio mixing.