High-value films given added layer of security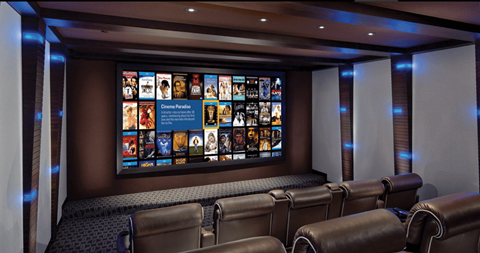 High-end home cinema player and server manufacturer Kaleidescape has announced it's incorporating security from forensic watermarking company NexGuard to protect its highest-value content.
Kaleidescape provides its home cinema users with a movie and TV store with content licensed from major motion picture and independent studios, featuring early releases, 4K and 4K HDR content and titles still playing in the cinema. These are offered as premium rentals.
NexGuard forensic watermarking adds an invisible identifier to this content, which remains with it, even if it is transcoding, resized, downscaled or adapted in any other way.
"With increasing customer appetite for theatrical content at a premium price, it is important to offer a higher degree of assurance to content owners," said Cheena Srinivasan, founder and CEO of Kaleidescape. "NexGuard provides exactly what the content owners are seeking to deter piracy at its source, and to continue to grow our high-quality movie service offerings."
Harrie Tholen, managing director at NexGuard, adds: "It's no secret there is a direct correlation between the freshness and quality of content on the one hand and piracy threats on the other. Forensic watermarking has a very important role to play in supporting high-value content deals."