Freelance Charter gathers pace
Recruitment woes and working conditions took centre stage at the second Coalition for Change meeting, as progress was made towards creating a Freelance Charter.
Shaped by Sky UK managing director of content Zai Bennett and UKTV director of commissioning Richard Watsham, the charter will effectively act as a code of conduct for freelancer working conditions on issues such as hours and pay.
Broadcasters and major indie groups will be asked to sign up, with Coalition for Change chair Adeel Amini hoping it will be ready later in the year.
The idea was first floated when the Coalition was officially revealed at the Edinburgh Television Festival, with the industry's biggest organisations pledging to ensure all freelancers enjoy decent working conditions and are treated with respect.
Much of last week's second meeting was dominated by talk of recruitment, treatment of freelancers and the charter, which continues to amass feedback from the wider group.
Lead times, broadcaster budgets, diversity and the Equality Act, along with the need to improve interview feedback, were other topics discussed.
On the latter point, BBC Content head of talent Donna Taberer and ScreenSkills director of learning and development Gilly Cohen agreed to lead a training sub-committee, which will examine such issues and present their findings at the next meeting in April. That meeting will focus on training and new talent.
In the meantime, Netflix HR production manager Waqas Ali agreed to share information on the streamer's HR Leadership 101 training for managers.
Netflix was welcomed to the Coalition for the first time, along with training group Mama Youth and the recently-formed B Inclusive Task Force, who joined key figures from the PSBs, Directors UK, ScreenSKills, Pact, Bectu and The Film & TV Charity, amongst others.
Watsham and Bennett are also heading up the Coalition's bullying sub-committee, an issue that dominated the inaugural meeting in October.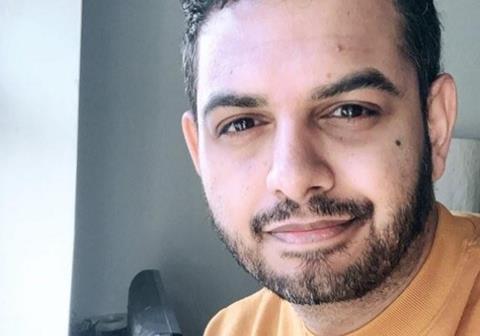 TV Mindset founder Amini told Broadcast the second meeting had "highlighted how scattered our industry is and the urgent need for unity and reform".
"It is heartening to see all parties geared towards the same outcome but it is clear that much more discussion needs to take place to work out the minutiae in a way that is beneficial for all," he added.
"The way this industry currently runs is not in the interests of its freelance workforce or their mental health. I remain optimistic that a raft of solutions will be within reach in the foreseeable future."
No appetite for new jobs board
The Coalition also put paid to the idea of creating a centralised jobs board to help employers seek diverse talent, an idea that has previously been floated by Ofcom.
The group decided that a new board would not solve recruitment issues such as hiring policies, interviews practices and HR training, while such resources already exist and could be better utilised.
Last week, the Campaign for Broadcasting Equality commissioned Westminster University professor Peter Block to examine the landscape for TV jobs databases, with Block concluding that the creation of a new resource would be a "solution looking at the wrong problem".
"Without the evidence to explain why employers cannot find diverse talent with the current tools, the rationale for another (albeit cross-industry) database as recommended by Ofcom is not made," added the Accessing Databases in the UK Broadcast Industry paper.
Block also pushed Ofcom to better hold broadcasters to account on their attempts to recruit from under-represented groups.
Later in the coalition meeting, Viva La PD co-administrator James Taylor presented research from Bectu's recent State of Play survey on freelancer bullying and Share My Telly Job updated on its Time Project, which is examining working hours.