PAUL AND MICHAEL CLARKSON
29
Writers
Nominated by: Jane Tranter and Julie Gardner, founders, Bad Wolf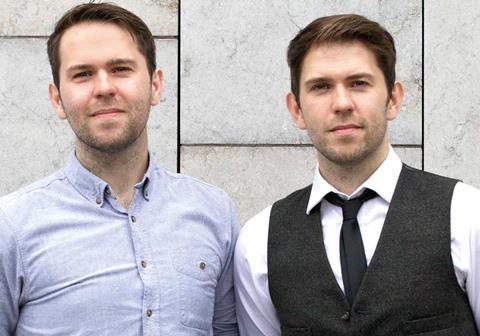 When Jane Tranter and Julie Gardner's Bad Wolf put out the call for writers to adapt Philip Pullman's fantasy trilogy His Dark Materials for the BBC and HBO, two writers with no previous TV commissions stood out from the deluge of responses. Jack Thorne might be the steady hand on the tiller, but twin brothers Michael and Paul Clarkson are the secret ingredient in bringing Pullman's complex world to life. They have helped prove to the author that the TV series can capture what a middling Hollywood movie version failed to accomplish.
"Michael and Paul's email stood out from the off by demonstrating a real tenacity, with specific eloquence and passion for the project," recalls Tranter.
"They've been working with Jack on the formidable task of building Lyra's world from the ground up – and we've since started developing an original idea with them, The Bilhah. With their combination of a twin 'hive mind' alongside their different intellectual pursuits, passions and literary expertise, they are unique talents and we're delighted to be working with them."
A clear sign of their ceaseless drive is the career-building they have put themselves through while dreaming up their TV dramas. Michael won a Bafta Scholarship and completed a Masters in Screenwriting at USC in LA, while Paul has just completed the Channel 4 screenwriting course and is now finishing a doctorate in nuclear physics and nanotechnology at Cambridge University. Producers and agents on both sides of the Atlantic have been charmed by the duo's work rate and affability, plus the edge and intellectual chemistry that they bring as twins.
They are also juggling a virtual reality project for Wildseed Studios, Ink Factory's adaptation of Nick Harkaway's novel Angelmaker and Ecosse Films' planned series based on Louise Welsh's thriller trilogy Plague Times.
CHARLIE COOPER (26); DAISY COOPER (30)
Creators/performers, This Country
Nominated by: Simon Mayhew-Archer, producer, BBC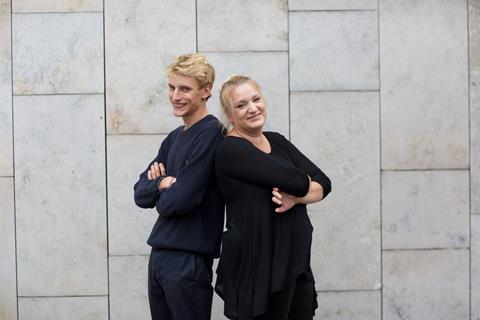 The commission was hard won. Characters dreamed up in their bedrooms years ago were given an initial lease of life on YouTube, only for a failed ITV pilot to flounder. Rada-trained Daisy then won a bit-part in BBC2 comedy The Wrong Mans, whose co-creator Mathew Baynton brought her to the attention of BBC comedy chief Shane Allen and producer Simon Mayhew-Archer. At this point, Charlie had never acted on screen.Comedy Daisy and Charlie Cooper's BBC3 comedy This Country was an under-the-radar gem that gradually built up a dedicated following. Out of seemingly nowhere, the pair had created a detail-rich mockumentary about stifling boredom and failed opportunities in the English countryside that rang true for viewers brought up in rural communities.
Authenticity shines through This Country, informed by Daisy and Charlie's upbringing. Many incidents in the show are taken directly from their own experiences, and their real-life personas blur with those of their fictional counterparts. Plus there is the honesty and support that comes with a brother and sister working together. "I cannot emphasise just how well they work together and how their skill sets complement each other," says BBC Comedy executive producer Stephen McCrum.
"Charlie was the first to recognise the potential and encourage Daisy to develop the character of Kerry. He is also the engine of the writing room – not only coming up with fabulously funny ideas and lines himself, but also capturing Daisy's lightningin- a-bottle moments of genius."
As for Daisy: "She is a golden and mercurial one-off, one of those magical talents who is an inspiration to all who are lucky enough to meet her," says McCrum.
"After a decade of struggle to get herself and her characters heard and seen by a wider audience, 2017 saw Daisy achieve her dream, and achieve it with unbeatable style, confidence, craft, quality and panache. "She has that wonderful, rare ability to find fresh and insightful observations on human interaction and then write and deliver the most fantastically imaginative lines."
Roll on series two – and beyond.
JACK ROOKE
24
Writer/Comedian/Presenter
Nominated by: Jon Petrie, producer, Roughcut TV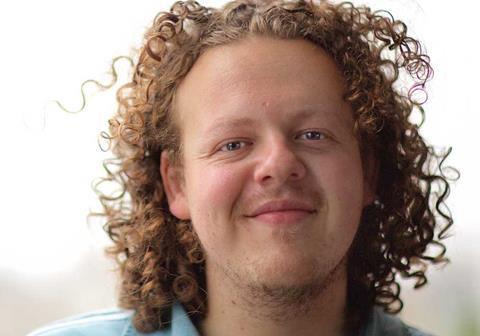 Whether performing, writing or broadcasting, Jack Rooke has put mental health at the heart of his work.
The suicide of a close friend prompted his BBC3 documentary Jack Rooke's Happy Man, which explored male identity and body image as he talked to men of different ages about how they coped with the pressures of life.
Meanwhile, he adapted his critically acclaimed debut Edinburgh live show Good Grief for Radio 4. It features Jack and his 85-year-old grandmother (and cowriter) tackling the impact of the death of his father in the middle of Jack's GCSEs seven years previously. Jack has also created documentaries for Radio 1, including Guide to Happiness and Clara Amfo's Running With Grief, and is the station's resident on-air expert in bereavement and mental health and a regular guest on R1's The Surgery.
As well as his new Edinburgh show, Happy Hour, which builds on his BBC3 doc, Jack is now working with Roughcut TV and Little A to develop Big Boy, a comedy-drama that began as a spec play script.
"From the moment I read Jack's work, I was desperate to work with him," says Roughcut TV producer Jon Petrie. "He manages to achieve that rare feat of creating three-dimensional characters and great jokes."
Asked to sum up Jack's approach to his themes across these various genres, his agent Kat Buckle nails it: "Grayson Perry meets Phoebe Waller-Bridge."