The C4 and All3 chiefs kicked off Broadcast's Restart conference with a discussion about the post-Covid future
Alex Mahon and Jane Turton spoke at the Restart conference in May about Covid-induced working patterns and their impact on staff wellbeing, along with other prominent topics such as bullying, harassment and the need to make disability a far greater priority. They also considered the impact of the streaming giants and mulled how broadcasters and indies can share creative and commercial risk.
How has the past 15 months changed Channel 4 and All3Media, what will the organisations do differently post-pandemic, and what might revert back?
ALEX MAHON We've come forward about a decade, and we did it all in a snap. We have learned how to manage people better – rather than just checking they're at their desk, we actually set objectives and work out how they can be more active. That is probably a big piece of progress we needed to make in TV anyway.
Channel 4 has been more accessible so there has been this geo-levelling effect of being able to have meetings and making sure they start and finish on time. In our latest accessibility survey, we found we have become faster and more accessible, which has been particularly pronounced for out-of-London indies. People feel there is no longer some special London club. We were going that way anyway, but Zoom culture has sped it up.
JANE TURTON Globally, access is easier – you don't have to get a flight and land at LAX and pitch in someone's office.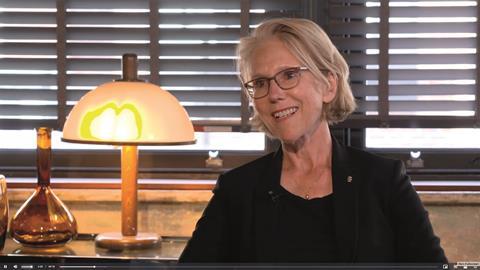 We've also learned to be a bit more compassionate – and I hope that's permanent. We have seen people's lives on screen, their puppies, kids and partners, giving us a sense of what is going on behind the scenes, which I hope has made us more understanding.
But there are negative things, too. I question the industry's productivity and some of the statements about it.
Plus, we've probably made the odd mistake that would have been picked up if we were all in the same room – but with 15 iterations of a deck whizzing back and forth on PowerPoint, you just miss it.
What about your offices? Has the pandemic altered C4's attitude towards Horseferry Road?
AM I don't want to make decisions too fast. What we've seen in staff surveys is people really wanted to come to the office, then they didn't want to, and now they kind of want to again. As soon as we understand what people want, then we can go from there. [Our Leeds HQ] the Majestic is opening in the next few months and we've massively reduced the desk ratio [in favour of communal, collaborative work space].
How has the pandemic altered appetites for content? Is there going to be a polarisation between super-premium content and lower-tariff shows, or a move to produce shows quicker?
JT Just because something is expensive doesn't mean it's popular. Some of our stuff in the digital space is relatively low budget but incredibly popular, and the soaps are so much cheaper than, say, The Crown.
What we have seen is the blurring of genre edges. We're doing a lot more drama-doc hybrids, a lot more feature docs and more scripted reality. Some of those boundaries are no longer there. Maybe because indies have had more time to develop during Covid, they are experimenting more.
"We ended up growing share last year because we were reactive to what was going on in the country"
Alex Mahon, Channel 4
AM The reason we ended up growing share last year was because we were more reactive to what was going on in the country. We did people cooking at home, crafting and cleaning their homes. It was fresh and cheap, but mainly it was reactive to what viewers were actually going through. We've been putting viewers at the heart of what we're doing and thinking about the audience more directly.
We've had good feedback about making decisions faster and we've learned lessons from introducing commissioning rounds.
The industry has been in the spotlight as a result of sexual harassment and bullying. How challenging is it to ensure C4 and All3's values translate into the experience of people at the coalface of production?
AM We have an industry with lots of powerful people on set and one that is largely staffed by freelancers, who are the backbone. And if you are a freelancer, you are often worried about your next job. Bad behaviour can easily go under the radar due to that imbalance and the onus is on us to make sure it doesn't.
One of the big things we've done in the past year is create our whistleblowing hotline and make sure it's on every call sheet. We have to continue to come up with other mechanisms all the time to give people the chance to report in a way that feels protected.
JT Some of the things Meriel Beale at Bectu has exposed are shocking – someone said they would throw themself under a bus just so they had an excuse not to go to work. It's terrifying it would get to that stage. It all comes down to leadership.
When people come forward, they need to know they won't suffer some negative repercussion, because that has been a big problem in the past, and there's also a commercial imperative to get it right. People who are unhappy and want to leave are not good for business.
We've launched Workplace, a Facebook product that ties the group together from a communication perspective. And we'd very much like freelancers to use that as well so there is a sense of belonging.
What can the industry do to put some momentum into improving inclusion around disability?
AM Disability has been left behind [in the diversity debate] and has become a real problem in our industry. Disabled people make up roughly 17% of the population and the latest stats show they account for just 5.5% of the off-screen workforce, so the evidence shows we're doing woefully.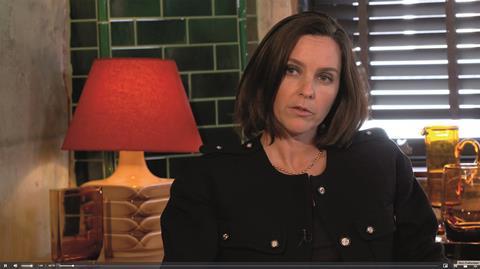 The will is there from indies but not necessarily the knowledge, so they often do things that are quite ableist. We at C4 are the changemakers and are meant to be first on these things, so we have hired disability lead Ally Castle, who is doing a brilliant job. We need to think about how we can make people aware and make our industry more inclusive.
JT Do some of our adaptations through Covid show how fast we can change on areas like disability if we have the right emphasis?
AM Yes, completely. What happened with Black Lives Matter showed us how rapidly we can create interventions. There's a lack of knowledge about things like adapting roles or office set-ups. People make assumptions about wheelchair accessibility and that's about where they stop thinking about it. There's a huge group of people working on this and we need to give them a platform.
C4 has unveiled a digital-first strategy. Jane, does that impact how All3 works with it?
JT It does factor into the thinking. Any conversation you have with a commissioning team you're discussing editorial but also the way the consumer watches the content – the economics of it. But we don't develop ideas thinking "this one is designed so that it goes on a scheduled weekly transmission basis". For us, everything is digital and everything is being viewed across multiple platforms.
AM We now have a set of release patterns and we'll select which one to use based on how we can best market the show and how the audience might want to watch it. This year, we'll have about 70 titles that are released at once [at point of first TX] and at the moment about 20% of total viewing is streaming.
We're aiming to get that to 30% and if it grows faster, then great.
Who are All3Media's number one customers or priority partners?
JT Five years ago, the biggest slice of the pie by a long shot would have been C4 but we're much broader now in terms of coverage of different platforms, and that is a positive. The amount PSBs spend on content won't really go up, so we rely heavily on money coming in from new entrants. I also think the whole 'global vs British' thing is fascinating. How can C4 as a strong British PSB respond to the global nature of this multiplatform world?
AM We did a big piece of research last year because I was fascinated by what people were getting emotionally from Netflix or Amazon compared with the PSBs.
We're looking at the world from the view of a show like Gogglebox. It's not about being parochial with British concerns, nor about being nationalistic, but it's about the perspective and the starting place – it's why shows like Derry Girls work incredibly well internationally. I do think it's something that we have to take into account when we think of the distinctiveness that consumers expect from us.
JT It sounds like belonging is part of the answer, isn't it? Whether it's belonging to a country or a cohort or community, or whatever.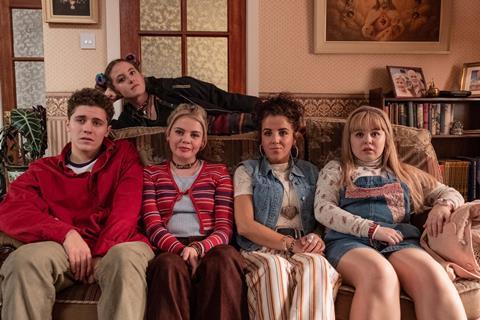 AM Viewers recognise that. Even when you look at our acquisitions, shows such as The Handmaid's Tale chime with a British sensibility. We have to be clear with our taste palette and find things that feel 'C4', because people need to see why a show would come from us.
Building the indie community and creative exports is a fundamental part of Channel 4's role. If you pull that apart, you're not C4 any more.
The terms of trade are so important to the UK creative economy but I do think there are ways broadcasters and indies can work as a bit more of a partnership, which means taking more risk.
JT I think you can do even more. If you properly harness the creative community in the UK and get commercially creative brains back into the funding of some of that content, you can take it to the next level. And the fact that you don't have in-house production is helpful.
AM Making things stand out is difficult. Consumers are overwhelmed by choice and they fear committing to the wrong thing, so they revert to the familiar. Big things get bigger, fresh new things are harder to land – but we all want them.
Restart is a virtual free-to-attend conference for Broadcast subscribers looking at how the future of the screen industries is being reshaped. Visit: broadcastnow.co.uk/restart-conference to view the full video of Alex Mahon and Jane Turton – and many more sessions