Israel is known for high-stakes political thrillers such as Prisoners Of War (remade as US hit Homeland), False Flag and Hostages.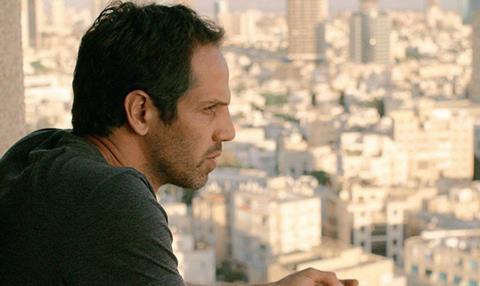 Distributor Keshet International
Producer Dori Media Paran
Length 10 x 25 minutes
Broadcaster Channel 2 (Israel)
Prisoners Of War distributor Keshet International now hopes it can achieve similar success with meta-comedy The Writer.
The show was created by newspaper columnist Sayed Kashua, who previously wrote Arab Labour.
The latter is a sitcom about the work and life of Amjad, an Arab-Israeli journalist who struggles with the religious, cultural and political differences within the country.
The Writer is based on a fi ctionalised version of Kashua, renamed Kateb, who has found huge success after creating Arab Labour and become a poster boy for a new world where Arabs and Jews can live together. But he is still struggling with an identity crisis that affects his entire family's sense of belonging.
And as he reaches 40, his identity crisis gets worse and his work, marriage and relationship with the Israeli bourgeoisie all suffer.
Kashua tells Broadcast it is "rare and uncommon" to fi nd Arab families living in Western Jerusalem and Arab Labour addresses this. "They can now follow an Arab character, which didn't really exist on [Israeli] TV before," he says.
Dark comedy
It's not laugh-out-loud funny but it shares a common awkwardness and dark comedy with Maron, Curb Your Enthusiasm and Louis.
Kashua is essentially the Larry David or Louis CK of Israeli TV. "I love Louis CK's work and, of course, there is some kind of similarity – in fact, I use some of his clips about divorce in the show. The fi rst time they called me the Israeli Louis CK, I was so happy."
However, as soon as Kashua says this, he seems to change his mind and decides he doesn't want to be compared to anyone else. "I'm annoyed when [the media] feel the need to compare, it's always 'he's the Palestinian Larry David' or 'the Palestinian Seinfeld'. 'We need to compare him to someone we know otherwise it would be scary for the audience'," he adds.
This contradiction, it seems, is fi tting, given the nature of the show. "How should I put this gently,"
Keshet's former programming vice-president Ran Telem told The New Yorker. "You know those girls in school who always come out of an exam crying and thinking they've failed and then they ace it? That's Sayed."
The show is produced by Dori Media Paran and aired last year on Keshet's free-to-air commercial network Channel 2.
It launched in February at the Berlin Film Festival as part of the festival's Special Series Selection and Keshet International will be hoping to strike deals with international broadcasters at Mip TV.
Also on the company's slate is BBC1 series The A Word, the Peter Bowker-penned adaptation of the Israeli autism drama. The show, which stars Christopher Eccleston and Our Zoo's Lee Ingleby, is a coproduction between Tiger Aspect's Fifty Fathoms and Keshet UK, and launched recently to signifi cant critical acclaim.
The A Word, which is currently on air in the UK, has also been selected as one of the 12 dramas airing as part of Mip TV's inaugural Drama Screenings event.