IBC showed that the future of UHD and IT-based technology is intertwined, says the IABM's John Ive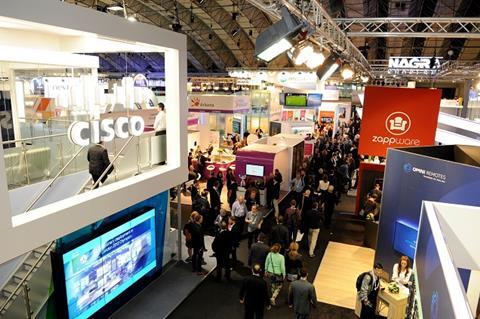 As ever, the show was well organised and the exhibition space seemed larger than previous years — a telling factor in the show's growth and popularity in the sector.
As far as trends and important issues go, IBC 2015 saw a greater balance of topics sharing the stage.
While in years gone by picture quality dominated conversations, this year there were equally important discussions around new business models, the use of analytics, social media and the ever-important introduction of IT technology throughout the programme, production and distribution chain.
That's not to say, however, that ultra-high definition (UHD/4K) and 8K didn't feature.
While some expected UHD to capture and retain the spotlight for the duration of the show, others found it surprising that high dynamic range (HDR) received equal billing.
The reason?
The increase in resolution experienced in the move from HD to UHD is perhaps not significant enough (compared to the rise in quality from SD to HD) or compelling enough for a consumer proposition.
However, HDR, long considered a future feature of UHD, provides enhanced colour saturation and highlights.
And while NHK demonstrated great strides forward in its quest to further develop 8K, and we appreciated the feat of engineering that produced the 8K OLED monitor on display, it's safe to say that outside of work of the Japanese broadcaster, 8K remains a future technology.
Technology transitions
But the most telling theme of IBC 2015 was, without a doubt, the technology transitions — the prominence of IT technology, cloud and the use the internet as a distribution model.
We have experienced transitions before, where we've had a format or technology change. But right now, the industry is evolving with every aspect of it being affected.
And that is, of course driven by technology. IT technology, as an overarching topic, touches on everything, including the push to monetise content, drive greater efficiencies, new delivery options, and new ways of working.
This year, IT technology gained a lot more credibility at the show, as did the use of IP as a transport method.
In fact the future of UHD and IT/IP technology are now intertwined. With the multiplicity of image options, the format independent nature of IT is a must to manage the growing fragmentation.
What was telling, was that in the past visitors to both the show and conference made it clear that there were serious limitations when it came to the use of IT technology and the internet.
While there are still challenges ahead, this IBC there was much greater acceptance that the internet is going to be and is already a major player in content distribution and that IT throughout the broadcast and media production and distribution chain is the direction in which we're heading.
John Ive is director of technology and strategic insight at the IABM