Co-producing our doc on the deadly 1989 Chinese student protests with French partners with challenging but rewarding, says Ed Stobart
Tiananmen – The People v The Party
Production companies Alleycats Films; Yami2
TX 9pm, BBC4 Storyville
Commissioners PBS International; Bill Gardner (PBS); Mark Edwards (Arte); Northern Ireland Screen; CNC
Director Ian MacMillan
Writers Ian MacMillan; Audrey Maurion
Executive producers Emma Parkins; Antoine Boukobza; Mark Wright
Producers Ed Stobart; Christophe Nick
Editors Declan McCann; Audrey Maurion; Aurelien Guegan
DOP Jim Petersen
Production managers Judy Wilson; Phil Denard
Post-house: Yellow Moon Belfast
Tonight (Monday 30 September) we launch a double bill of docs on BBC4 on the historic events in Tiananmen Square 20 years ago – I Was There: Kate Adie on Tiananmen Square will also be repeated at 10.30pm. When I clocked this double bill of our films in the listings, it was a good moment – if that is the appropriate phrase to use for a massacre, in which up to 10,000 students might have been murdered.
It was good in that any re-telling of the Tiananmen Square story feels very timely in the light of unfolding events in Hong Kong this summer. The student protests of 1989 have uncomfortable parallels with the popular uprising going on now; Tiananmen Square is a warning from history as to what can ultimately happen when the Chinese Communist Party has its rule existentially threatened.
It also feels timely closer to home – the massacre was the culmination of a wider coup d'état within the party, where hardliners triumphed over a more moderate and democratic faction. It is good to have that story out there.
The other reason why it was a good moment is a quiet, personal one. When I set up the Alleycats Films from scratch in 2010, I had just a couple of rules – one was that we would only make films that we really cared about, and the other was that those films could come in all shapes and sizes – we wouldn't over-strategise about only pitching series, or aiming for a particular budget level.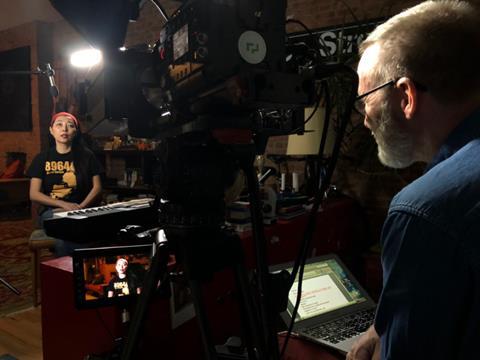 There have been some lean times in the intervening years where that conviction has come under pressure, but tonight is something of a vindication of that approach – a 'smaller' film really did beget the bigger one. We built it, and they came.
The Kate Adie film, which broadcast in June 2018, was made on the tightest of budgets – relying heavily on pre-loved BBC archive – and it is a strong film, not least of all because Kate is a national treasure.
She revealed that on the night of the massacre, as she had students falling dead around her, she was grazed by a bullet herself, but still carried on reporting. Moments like this is what makes the BBC to me still one of the greatest broadcasters in the world.
Doing the story justice
We knew that there was a bigger, in depth story to be told about the events leading up to the massacre, especially in the light of an upcoming 30th anniversary. Armed with our experience, John Farren, a TV colossus who works with us and lives up the hill in Derry, Northern Ireland, and executive producer Emma Parkins went to Sunnyside of the Doc in June 2018 looking for buyers.
PBS International immediately came on board and said they would take it to Bill Gardner at PBS. Franco-German broadcaster Arte came on board as well and suggested a co-production with the French Paris based company Yami2, whose producer Christophe Nick had been in Tiananmen Square on the night of the massacre, and still had strong links into the Chinese dissident community.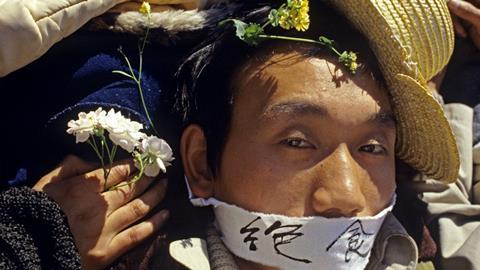 To do the story justice, we needed a generous budget and we were still approximately 10%-15% shy of what we needed – a familiar final co-production gap. Northern Ireland Screen made a critical intervention to contribute to bringing the project to life and by September 2018, we were in co-production between Derry and Paris, with a budget 14 times the size of the Kate Adie film.
Ian MacMillan came on board as a director, and from the outset did a brilliant job for us. We made the collective decision that we would deliver a single version film that would work for both broadcasters, and a balance of English- and French-speaking crewing reflected that.
To mitigate the risk for me of editing in Paris, persuading an exceptional editor I implicitly trusted to navigate both sensibilities was key – Declan McCann was that person.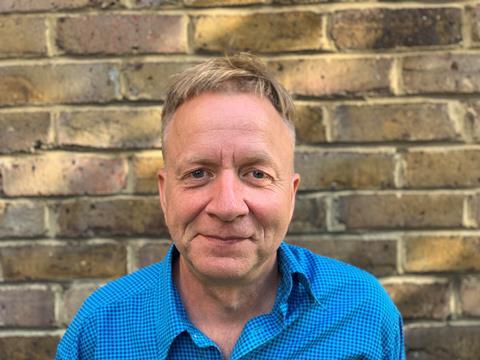 MY TRICKS OF THE TRADE – Ed Stobart
Don't be a dick. Treat people well and they generally reciprocate
Get basic paperwork in place on a co-production early. Clear lines of understanding between us and Yami2 was useful for both parties for any turbulence down the line.
When looking for budget cuts, leave generous food, beverage and accommodation lines until last. Hard working people need proper downtime to be at their best.
When the pressure is on, read The Lonely Planet Guide to Antarctica at bedtime – it is so otherworldly, I'm normally out cold in five mins.
Ian and Declan got a succession of AirBnbs in Paris, well located for some of Paris's finest bars and eateries, while Judy Wilson production-managed the shoots in Taiwan, Paris, London and the US from Derry. I flitted between all bases, discovering that the only direct Belfast to Paris flight is seemingly constantly 90% filled with families going to Disneyland, which feels a film in itself.
With the differing documentary-making cultures, there were some challenging moments, but the ultimate triumph of the 'one film' model was down in no small part to the creative and diplomatic skills of PBS's Bill Gardner and Germaine Sweet and Arte's commissioner Mark Edwards.
But overriding our whole experience is the fact that we got the chance to give full depth to an episode of recent Chinese history the Communist Party would rather have us forget.
APPROACHING A BRUTAL STORY WITH SENSITIVTY
Ian MacMillan - director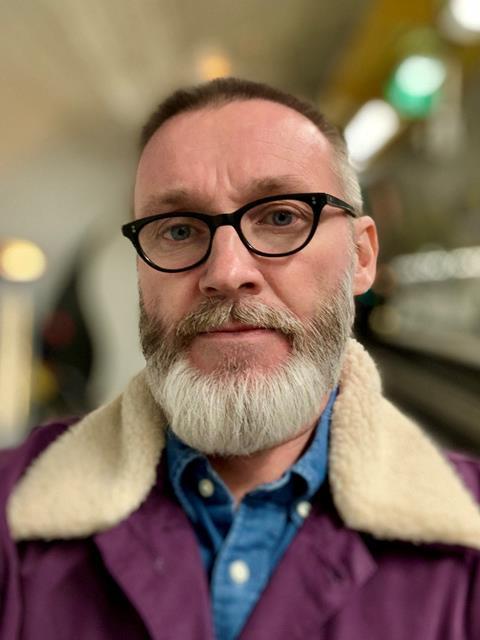 One crisp and clear day last September I went for an initial meeting with our French co-producers, arriving in an office where a schedule had already been laid out with a date that simply said, 'Ian arrives in Paris'.
Though I've always loved the city, and my French language skills are just about passable, the enormous task of telling this story while working in a completely different environment seemed hugely daunting.
How would a French documentary sensibility – which, by the way, I hugely admire – fit with the demands of a disparate variety of international broadcasters, given our commitment to make one definitive film that satisfied everyone?
Though it was at times tricky, we managed it, and working with a team outside the conventions of British broadcasting was an invaluable learning curve.
As we came towards the actual shoot, I realised there was a bigger hurdle to face. Conducting the interviews that were crucial to the Tiananmen documentary would be one of the toughest tasks I've ever had to undertake as a film-maker.
The story was so emotive, and the memories of those at the absolute heart of it still so raw, that a real sensitivity in working with contributors was crucial. This meant that getting their trust was going to be the making, or undoing, of the entire project.
In terms of directing, I had decided from the outset that the film needed to be the most direct testimony to this brutal story. This required a leap of faith on my part – in that to give the impression that they were addressing the viewer, one to one, with such exceptional personal history, I chose to shoot almost all of the interviews with a mirror box on the camera.
My worry about this was that it could have been a barrier between the usual face to face interaction during shooting, but I was surprised to find that everyone became accustomed to it straight away.
The result is a real sense of engagement with the contributors as witnesses to history. Their courage and bravery, then and now, is an inspiration.