Shadow culture secretary warns of 'existential threat' to industry as working class talent will be forced out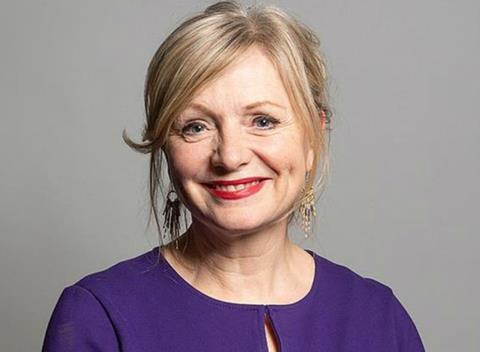 The shadow culture secretary has warned that diversity gains in the creative industries could be decimated by coronavirus – forcing out a "generation of Stormzys and Maxine Peakes".
Tracy Brabin has written to chancellor Rishi Sunak to raise concerns about the lack of financial security the government has offered for individuals working in roles such as producers, writers, actors, editors and camera operators.
"Tens of thousands of workers in the UK freelance in these professions," she said. "They now face an uncertain future, homelessness and debt. Having to choose between paying their tax bill or paying the landlord."
Brabin warned that those from working class backgrounds will be hardest hit as a result of the uncertainty.
"Talent who live very much hand to mouth, job to job, will leave the sector, never to return," she said.
"Labour's 2017 Acting Up Inquiry into diversity in the creative industries…found a sector dominated by the middle and upper classes. That situation will only worsen if we let this crisis force a whole generation of Stormzys and Maxine Peakes out of the industry."
Brabin called for the introduction of a temporary minimum income for freelancers and the cancellation of tax payments, and floated the suggestion that the £120m allocated for the 2022 Festival of Britain should be diverted to a targeted relief fund.
"While the Festival would no doubt be an excellent showcase for our amazing creative industries, it will not be able to go ahead in any case if the venues and workers needed to run it have gone out of business," she said.
Brabin said that amid an "unprecedented public health crisis" it is vital to support people, as banks were supported during 2008's financial crisis.
"Our creative sectors are the jewel in the UK's economic crown, employing over two million people and bringing joy to many millions more," she said. "Yet at present these workers do not feel supported.
"This situation is far more urgent and terrifying than any seasonal lull- it represents an existential threat to the creative industries."