Shadow culture minister queries whether indies could benefit from R&D grants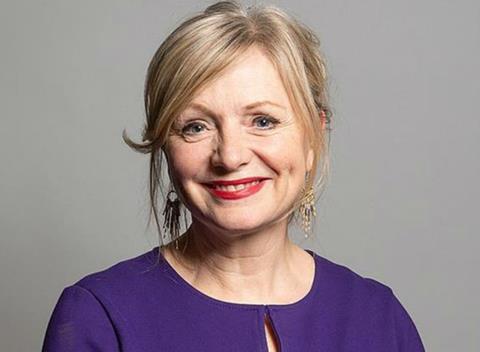 The government should extend Covid-19 related aid to creatives for the remainder of 2020 and allow TV producers to access R&D grants, according to Tracy Brabin.
Speaking to freelancer lobbying group Viva La PD, the shadow culture minister raised concerns that the government will ignore TV sector lobbying for further support as it moves towards an exit strategy.
"My concern is that now that we are looking to the exit plan, the Treasury will not be minded to change what they have offered," said Brabin.
"The creative industry brings in £111bn in the economy, we are the fastest growing sector over and above manufacturing and finance. In a crisis like this we need support."
One way in which the government could help is by extending its R&D grant scheme to the TV production world, according to the former Corrie actor.
She also raised fears that cries to help freelancers who have fallen through the cracks of the government support schemes have fallen on deaf ears.
Since the schemes opened a fortnight ago a range of freelancer sub-sets have missed out on help – including those who own limited companies and those earning more than £50,000 per year.
"I find it really difficult when the chancellor Rishi Sunak says only 5% of the [freelance] population won't be supported, it seems like 4.9% are in the sectors I represent," she added.
Viva La PD's research found that over half of the freelance workforce will look for jobs in more different industries if the situation continues until June, but the group's co-administrator James Taylor expressed concern at a lack of communication from the DCMS after he submitted the alarming survey.
Brabin will submit a Covid and Creatives dossier to the DCMS Committee following a call out for personal stories from freelancers and the self-employed.
"The submissions were really heartbreaking," she added. "They capture the knock-on effects of this crisis."
She has also raised the issue of production insurance with government.
Last week, Brabin wrote to chancellor Rishi Sunak urging the Treasury to act as "insurers of last resort" for shows that can't get insurance – as TV production desperately tries to return to some form of normality.
Senior TV sector figures have highlighted insurance as a key barrier preventing a smooth return to work, with a working group led by Pact currently looking into the matter.
Elsewhere, Brabin scotched BBC drama chief Piers Wenger's suggestion that cast and crew could be self-quarantined during shoots to get high-end scripted back-on-track.
"This would disadvantage people with kids and caring responsibilities," she explained. "It's a non-starter and not the way forward. We need to look abroad to countries such as Australia how they've got things back up and running."