Yorkshire-born exec founded producer-distributor in 2010
Flame Media chief executive and chairman John Caldon has died at the age of 73 from cancer.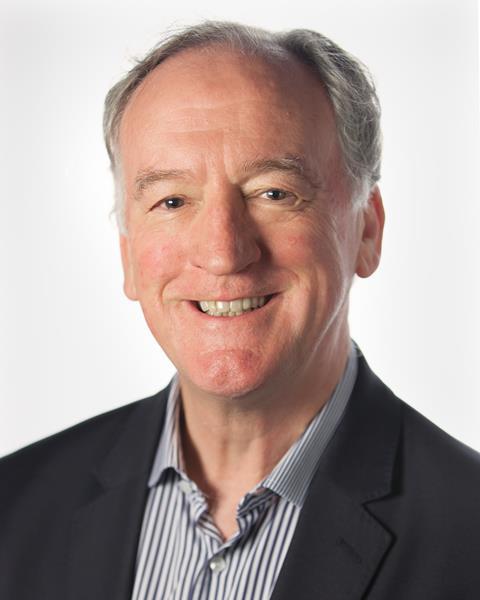 The UK-born, Australia-based production and distribution executive died on 16 February, having been diagnosed with cancer nearly a year before.
Described as a "proud Yorkshireman with a big heart", Caldon co-created Sydney-based Flame in 2010 with his life and business partner –Australian television cooking personality Lyndey Milan – after emigrating in 1973.
The couple split their time between the UK and Australia and considered both countries 'home'.
Flame's factual sales arm Flame Distribution, which has a London-based division, has built a catalogue of more than 4,000 hours. Production assets have included Australia-based Flame Productions and UK indie Wildflame Productions, whose management bought back the company last summer.
Caldon's business was heavily involved in international co-production and media industry financing, the latter through advisory Flame Corporate.
Flame's management team will continue to lead the business with the philosophy Caldon had established, vowing his "vision will burn brightly as the company moves forward and continues to grow".
'One of the great souls'
After a business career that included senior roles at Macquarie Bank, Price Waterhouse and the Australian Rail Track Corporation, Caldon's career in TV began in 2010 when he executive produced Australian cooking series Lyndey & Blair's Taste of Greece. He founded Flame in the same year.
Tributes poured in, with Pact's managing director of global strategy Dawn McCarthy-Simpson calling him "a great man, a wonderful intellect, who inspired everyone who crossed his path".
"His passion was infectious, a natural storyteller and entrepreneur combined which made him one of the great souls and leaves an ever-lasting imprint on this world," she added.
Fiona Gilroy, content sales and acquisitions director at Flame Distribution, said: "John was a truly wonderful person, with a warm heart and incredible mind. He loved the people and places he interacted with, always curious and enamoured of life.
"He was well-respected across the TV industry and was extremely focused on bringing out the best in everyone. He will be sorely missed."
Brad Danks, chief executive of Canadian LGBT+ channel OutTV Network, said he was a "renaissance man with a deep and broad intellect that he deftly combined with a generous and warm soul".
Colette Beaudry, managing director of Australian factual producer SeaLight Pictures, added: "John was a gift to factual content creators everywhere – a master of the business world who inspired and supported new ideas with generosity, kindness, insight and respect.
"He was a joyful gentleman, tireless and even tempered, capable and visionary and with Flame, he was just getting started. John's passing comes far too soon for all of us who knew him."