Cameron Roach, Tanya Shaw and Glenn Hugill among the speakers at 29 March event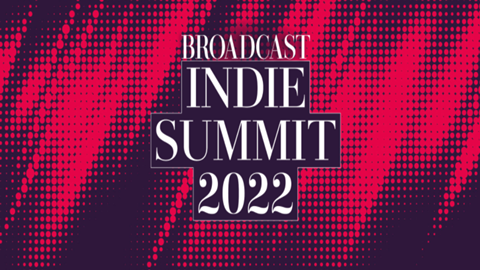 Broadcast's Indie Summit will bring together producers to discuss best practice and share ideas for the future, as well as offering the inside track on content strategies from some of the UK's most influential commissioners.
Speakers at this year's event include indie bosses Cameron Roach (Rope Ladder Fiction), Andrea Hamilton (Modest TV), Glenn Hugill (Possessed), Jamie Munro (Greenbird), Lucy Pilkington (Milk and Honey Productions), Nick Curwin (Matisse), Sanjay Singhal (Voltage TV), Stu Richards (Rockerdale Studios) and Tanya Shaw (Zinc Media).
IndieLab chief exec Victoria Powell, Yeti head of development Sarah Stevenson, South Shore creative director Jonny Coller and Channel 4 head of Indie Growth Fund Caroline Murphy will also appear.
The summit, sponsored by ACF Investment Bank and the Film and TV Charity, also marks the publication of the annual Broadcast Indie Survey.
Early bird tickets will be available until the end of the week, with the event taking place at the Barbican on Tuesday 29 March.
Session highlights:
The Best Indie Counselling Session Ever
Get insight into how to compete in an ever-growing and competitive sector, particularly on a global stage. What are the growing pains and issues and how do you take your indie to the next level?
Running Development and Pitching Techniques
Learn more about how to effectively source and develop ideas, pitch, and sell them to a broadcaster. Plus, top tips on how to build a world-class development team.
How to Run a Modern Indie?
Key concepts around creating and maintaining a happy company culture, where everyone's voice is heard, your workforce is productive and your programme-making is top-notch.
How to Handle Commissioners
A guide to the strategy and art of dealing with notes, an uncovered topic in the industry and at events. Producers and ex-commissioning editors now working in the indie sector discuss their experiences at broadcasters.
If Only I'd Known That
An expert panel of producers talk us through some of their biggest mistakes and how they bounced back, identifying where there are weaker links in the chain and, most importantly, how to overcome them and get your show on air.