With TV swamped with start-ups, indies need to be savvy or risk going under, says Ian Lamarra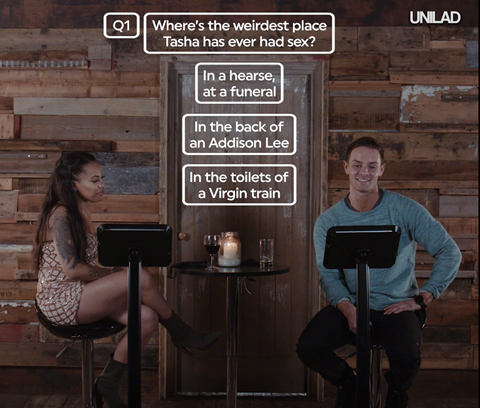 Over the past year, almost everyone I've spoken to in TV has been either starting an indie or thinking about it.
From industry heavyweights on their second time around to creatives whose names rang out from commissioning and development teams, to someone who once worked on series eight of Wife Swap, the scramble to start up has turned up to 11.
Creative competition is, in theory, a great thing.
However, in the real world, with challenging budgets, slimmer commissioning teams, limited slots, lower production fees, entire demographics not watching TV, more deficit-finance firms funding shows in return for rights and the emergence of new, channel-agnostic, broadcaster-owned studios (Elephant House, BBC Studios, Vice Studios), is the injection of hundreds of new production companies sustainable?
After its 2017 census, Pact chief executive John McVay declared small indies to be in rude health. However, the census classified small indies as "revenue of up to £10m".
He also revealed that nearly 100 indies launch each year, but around 50% die within two.
To help understand why, perhaps we need a new category: micro-indies turning over £3m- £5m or less. Of course, they knew the risks when they took the red pill, but what is killing them? These are the companies I'd like to have surveyed.
McVay said the statistics reflect a Darwinian market of survival of the fittest. Great, if that meant only the best producers surviving, but the maths suggests that even the most skilled creatives will struggle in a saturated market.
This unprecedented over-supply is impacting relationships. Commissioners, told to respond to every email, get showered with offers of a quick lunch, meeting or to 'jump on a call'.
With only so many hours in their day, fewer colleagues and hundreds of new suppliers, it could be a case of survival of the quickest (to get in the diary) – and maybe a 30-minute limit on pitch meetings.
I know two good indies that folded after a few years. One boss said her venture was "killed by development cash"; the other pointed the finger at "pre-production levels of unpaid development before a decision".
Even for more established indies in the £3m- £5m bracket, the costs of keeping doors open can be £40,000-£60,000 a month.
Who can really afford to reject development cash to keep control of their idea, or to repeatedly fund months of unpaid detailed development on top of that? Is it those with the wealthiest owners or backers – a survival of the richest?
Will negotiating rights, production fees and budgets become more difficult? What is the impact of having hundreds of indies behind you willing to make shows for less money, and fewer rights, on the strength of anyone's hand? What's the natural conclusion – a survival of the cheapest?
"The buyers, deals, platforms and strategy partners are out there for the quick and the brave"
The only way for new companies to survive and grow on their own terms is to break out of their comfort zones. I met a couple of the FAANG (Facebook, Amazon, Apple, Netflix and Google) companies last week, who said that most UK indies are not yet knocking on their doors, let alone knocking them down.
Apple, Amazon and Google have bases in the UK. The quickest of the new UK companies are already delivering series for them.
Facebook Watch and Netflix have US-based British commissioners hungry for our ideas.
In linear, Ben Frow and Sebastian Cardwell have called for £250,000-an-episode original drama. Can drama really be made on a shoestring? Well, this new opportunity is there for those creative enough to try.
Last year, Jay Hunt paired smaller indies up to help them win bigger orders at Channel 4. It worked for both channel and producer.
Youngest Media recently announced a partnership with The Story Lab and this soon led to a commissioned series for Facebook/Unilad. Others are looking at podcasts.
The buyers, deals, platforms and strategy partners are out there for the quick and the brave, and there's enough opportunity for everyone to wash their hands.
Right now, for smaller indies, it's survival of the savviest.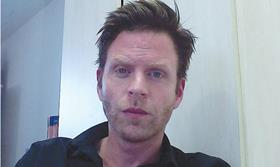 Ian Lamarra is currently co-producing two commissions for Alaska TV, which he co-founded