Vice label scores single amid raft of orders from Amazon-owned AVoD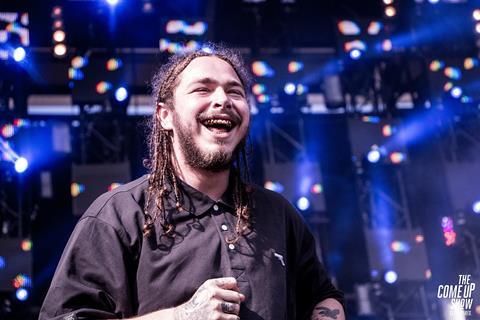 Pulse Films has scored a Freevee music doc order alongside a family-oriented Play-Doh competition series and a Black Beauty dramedy from the Amazon streamer.
IMDb TV's recently rebranded AVoD service is readying four series and has recommissioned existing titles Bosch: Legacy and docuseries Uninterrupted's Top Class: The Life and Times of the Sierra Canyon Trailblazers for a second and third and fourth series respectively.
Pulse Films is producing one-hour single Post Malone: Runaway alongside Federal Films, following the Grammy-nominated rapper and singer's first arena tour. The doc, which is Freevee's second original film, features exclusive backstage access, live performances, and candid interviews.
It is created by Bafta-nominated Hector Dockrill and written and produced by Sam Bridger and Casey Engelhardt. Dre London, Austin Rosen and Bobby Greenleaf exec produced.
Speaking to Broadcast after its UK launch in September, Freevee co-heads of content and programming Lauren Anderson and Ryan Pirozzi said UK originals were the next "logical" step for the free streamer.
Elsewhere, Freevee has commissioned coming-of-age dramedy Beyond Black Beauty, inspired by Anna Sewell's seminal children's novel. The series follows Jolie Dumont, an equestrian with Olympic aspirations whose dream is suddenly shattered when her mother moves them from their upmarket Belgium life to her childhood home in Baltimore. While struggling to find roots, Jolie bonds with a horse named Black Beauty and begins to learn about and embrace the family's ranch.
Beyond Black Beauty is produced by Amazon Studios, Sinking Ship Entertainment and Leif Films, with Pilar Golden, Leif and Agnes Bristow, J.J. Johnson and Carla de Jong exec producing.
Play-Doh Squished originates from Hasbro-owned eOne and is mined from the iconic IP library available to the producer from its toy company parent.
Presented by Modern Family star Sarah Hyland, the fast-paced competition series sess three teams of four family members and/or friends compete in physical and creative challenges using Play-Doh as their medium to take home the grand prize. Produced in association with Amazon Studios, eOne global unscripted chief Tara Long exec produces alongside Will Erb, with showrunners Allison Berkley and Briana Vowels. Hyland will also exec produce.
Rounding off the commissions, America's Test Kitchen: The Next Generation is a competition aiming to find the next dynamic talent to join the team of cooks who feature on PBS series America's Test Kitchen (ATK).
Contestants will work inside the ATK studio kitchens, undergoing intense culinary and media challenges in the job interview of a lifetime. The remaining contestant will secure a starring role on ATK. David Nussbaum, Jack Bishop, David Lonner, and Mark Itkin exec produce.
The orders – at Amazon's NewFronts presentation – come following Freevee's commitment to grow its originals by 70% in 2022. The free streamer is extending its reach to Germany later this year, having landed in the UK last September.
"Amazon Freevee is a trailblazer in the AVoD space, reimagining, redefining and levelling up the quality of content offered by a free streaming service," said Anderson and Pirozzi said.
"By developing and programming original series and movies, produced and delivered by Amazon Studios in partnership with some of the industry's best creators and studio partners, and by securing exclusive, licensed content, we have built a destination where viewers know they can discover and enjoy something new or indulge in something they already love."