Indies use Magic Video Box on travelogue and crime doc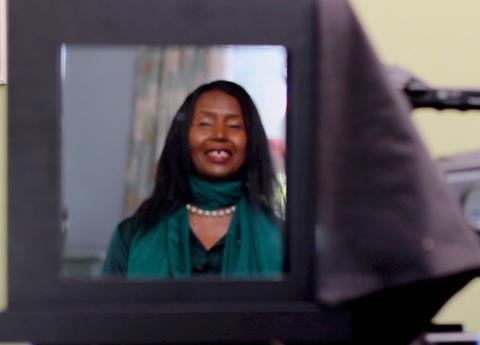 Zinc Media indie Reef TV and ITV Studios label Potato are among the first indies to use a camera system designed to help film-makers conduct confessional and sensitive down-the-lens interviews.
Developed by Flexible Films and used internally for the past four years, Magic Video Box seeks to elicit a greater connection between the audience and interviewees.
Resembling a vintage film box, it sits in front of a camera and its one-way mirror creates the illusion that interviewees are either reading a script or talking to the interviewer's face.
In the latter mode, the interviewee will be able to see through the box to interviewer on the other side, with the footage appearing to be shot down the barrel of the lens.
The box started life as a storage box with a mirror and Flexible Films said it was inspired to create it after working with contributors with mental health difficulties.
"It's hard for people with mental health needs to be filmed let alone look into the barrel of a lens," said Magic Video Box co-founder and director Sybil Ah-mane.
The filmmakers' client PEW Electrical, a supplier to the lift industry, helped them find suppliers and deal with the box's distribution.
"As small film-makers, we would not have been able to do this if it was not for their support and their resources," continued Ah-mane.
Potato used the system in Namibia for upcoming Sky1 doc Ant Middleton & Liam Payne: Straight Talking.
"I'm starting to feel as an editor that this is a much more honest and approachable way of delivering footage," said Ah-mane.
"It's a bit confessional. People tend to be open and go on for ages, once people get used to it, interviews can last for a long time."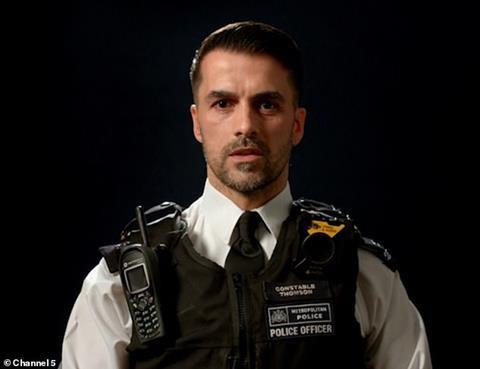 The box was also used on the second series of Reef TV's Channel 5 cop series Police Code Zero: Officers Under Attack.
Series producer Rob Lambie said that once he went in for a demonstration, the decision to use the lightweight box "quickly became a no brainer."
The C5 series, said Lambie, is not a "crash, bang, wallop" police documentary, but rather an exploration of the psychological and physical impacts on officers from being assaulted while on the job.
"The police officers are telling a story, so we felt with the interviews it was quite important that they look straight down the lens," he said. "It felt like a natural and obvious way to conduct the interviews."
Reef TV is now planning to purchase the box and will be made available to the all other Zinc Media indies such as Tern TV and Films of Record.