Launch of new cut-price Foxtel streamer coincides with huge growth of Disney+ in the country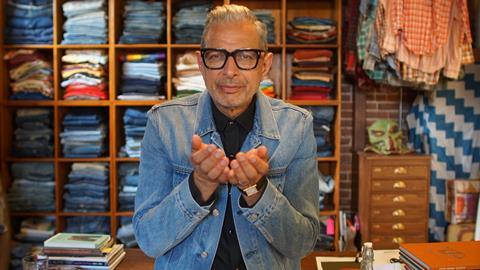 The Australian SVoD market is hotting up with audiences 'eager to explore new options', following the launch of Foxtel's new low-cost streamer Binge.
The pay-TV giant's new OTT proposition launched this week, targeted at "younger streaming audiences", according to group chief executive Patrick Delany.
At launch, Binge is loaded with more than 10,000 hours of local and international dramas and films from premium suppliers such as Warner Bros., HBO, HBO Max, Sony, NBC Universal, FX and the UK's BBC.
Additionally, Foxtel - which has 2.5 million customers for its pay-TV services - will continue to be the Australian home of HBO after agreeing a major new multi-year content agreement with WarnerMedia.
Announcing its arrival last week, Delany said Binge's presence aimed to "consolidate our position as Australia's preeminent subscription television and streaming provider".
The launch comes as new data from Australia-based firm Roy Morgan Research found that Disney+ had attracted two million subscribers in the four months following its launch in February, putting it above Amazon Prime in the country.
In its study of Australia's subscription service landscape, it said Disney+ had garnered around 400,000 more subscribers than Amazon Prime, despite the latter's jump of over 173% in subscribers to reach 1.6 million compared with last year's 586,000.
In comparison, the study added, when Netflix launched in Australia in 2015, it took six months to hit the two million subscriber mark. Netflix continues to be the most subscribed-to streamer in the country with close to 12.6 million subscribers, followed by Foxtel on 4.9 million (including its sports service Kayo Sports) and local SVoD Stan on 3.7 million.
The data was derived from Roy Morgan Single Source, a comprehensive survey of 50,000 people, carried out by the firm across Australia.
Michele Levine, Roy Morgan chief executive, warned that Foxtel might risk affecting its revenue streams with Binge's launch, but the performance of Disney+ was an example of how new entrants "can gain a large share of existing viewers", while growing the SVoD market as a whole.
"The latest results show there are millions of Australian households with two, three or even more subscription television services," she said.
"Foxtel's launch next week of a new cut-price streaming service to go head-to-head against Netflix, Stan and Disney+ does raise the risk of 'cannibalising' Foxtel's existing revenue streams, but also sets Foxtel up take a share of the growing market of consumers increasingly gravitating towards low-cost services that offer extensive and deep catalogues."