Initiative aims to bring through young entertainment talent in the name of late Fremantle executive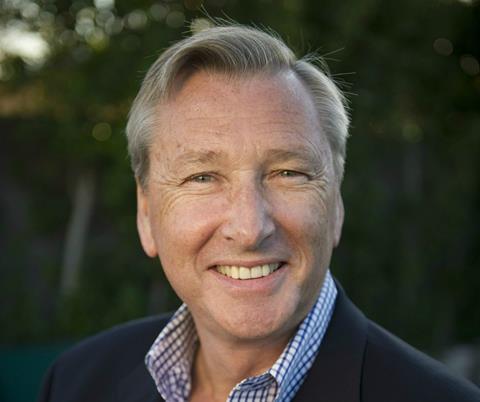 A not-for-profit foundation has been launched in memory of international formats pioneer David Lyle.
The David Lyle Foundation will help young people break into the entertainment business by providing guidance and opportunities.
Lyle, who passed away in 2017, was considered a mentor to many in the international television business during a four-decade career.
Broadcast is a founding partner of the foundation, alongside C21Media, EMC, FRAPA, NATPE, NPact, Pact, Realscreen, Reed Midem and TBI, with others set to follow.
Lyle's wife Janne Dennehy and The David Lyle Estate are backing the initiative.
Every year, the partners will provide guidance, mentoring, financial support and access to resources to two selected recipients, who will receive a scholarship that helps them connect with the global industry and build their careers.
The foundation will provide them with access to industry events, opportunities to network and understand the TV business.
Candidates can apply for the scheme at davidlylefoundation.org, with the successful candidates made by a board of advisors from industry news outlets, television schools and training organisations. Key executives from the board will mentor the recipients throughout the year.
Full plans for the foundation are due next month and applications will run between June and August, with assessment made in September and October.
Scholarships will be granted in November, with the first full programme set to launch in January 2020.
Storied career
Lyle began his career on networks Network Nine and Ten in his native Australia before becoming head of worldwide development and acquisitions at Fremantle progenitor Pearson TV.
Relocating to LA, he became president of entertainment at FremantleMedia North America, where he helped launch American Idol.
He later launched the Fox Reality network and distribution business Fox Look and was named chief executive of National Geographic in 2011.
In 2015, he was named launch president of US producers body PactUS, which later merged with the Nonfiction Producers Association to form NPact.
He passed away in September 2017 after a three-year battle with cancer.
Janne Dennehy on her husband's legacy
"David would be thrilled to see the level of support that these fine organisations have given to the foundation that aims to continue on the Lyle tradition of mentorship in the global TV industry, to provide encouragement and opportunity to the young who demonstrate curiosity, who take initiative.
"To encourage and develop independent thinking, to maintain an adventurous outlook, to welcome and recognise success but to remain kind, inclusive and supportive of others post success.
"From my point of view, I appreciate the support these organisations have shown David personally and professionally in health and sickness, in life generally and now, sadly, in death. I am thankful that they joining together to help keep his legacy alive."