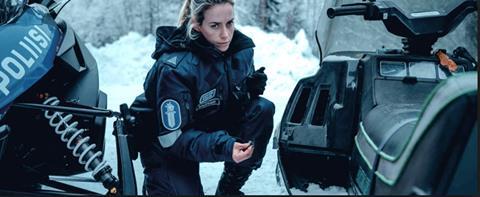 SVoD has changed the face of almost every TV territory in the world, and Finland is no different.
Having first launched in 2009, Elisa Viihde has firmly established itself as the country's key homegrown on-demand service and is now becoming a player in the international drama business.
The service launched its first original series in 2014 and is now up to 11. "From the very start, we have focused on movies, but we always knew people wanted local Finnish content," says head of content Ani Korpela. "It was a natural step when we started to do original series."
Elisa Viihde (Elisa Entertainment in English) is a subsidiary of Elisa, a Finnish telecoms and digital services fi rm whose most recent claim to fame was launching the world's first commercial 5G network in the Estonian capital Tallinn this year.
Though the SVoD service is a small slice of the multibillion-euro business, it is considered Finland's leading streamer, and with more than 300,000 subscribers, is ahead of Netflix and Amazon in terms of numbers.
Elisa Viihde's latest steps have been to move into international drama co-production, with several series put together with European partners.
Lapland-set crime drama Arctic Circle is the biggest-budget Finnish series to date and made the official selection at the inaugural MipDrama Buyers Summit, while Bullets landed the first Coup de Coeur at the event.
"We try to focus on what is good for the Finnish audience that might also work outside the country"
Ani Korpela, Elisa Viihde
The former is a co-production with major Nordic producer Yellow Film & TV, known for TV series such as Nurses and films including Borg vs McEnroe, and Germany's Bavaria Film, which is one of the companies behind the upcoming big-budget Das Boot series.
Bullets, a 10 x 45-minute female-led political crime thriller, comes from Finnish producer Vertigo, with Germany's Nadcon and the Benelux-focused Lumiere co-producing.
Both series have landed Finnish free-to-air broadcasters for second windows and are being sold internationally.
France's Lagardère provided production financing in exchange for the distribution rights on Arctic Circle, while UK based Sky Vision is selling Bullets, which comes from Border Town screenwriter Antii Pesonen and Vertigo's Minna Virtanen.
Korpela points to the stunning landscapes and scripting in Arctic Circle and describes Bullets as an "extremely exciting, twist-filled" series.
"Our more international series have been picked up for distribution," she adds. "We try to focus on what is good for the Finnish audience that might also work outside the country."
Commissioning budgets per episode sit at between ¤350,000 (£310,000) and ¤1m (£880,000).
Co-pro opportunities
None of Elisa's original comedies, which include a Finnish remake of The Office titled Konttori, have yet made the international leap, but Korpela says there are opportunities for co-production and inter national sales here as well.
"People say comedy doesn't travel but many do – there is interest," she adds.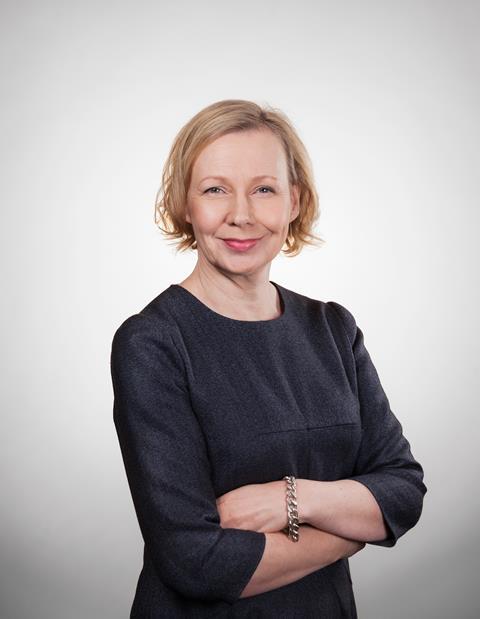 Local producer Solar Republic created 16 episodes of Konttori across two series last year. The series was a co-commission with broadcaster Nelonen and 24 Broadcast 12 October 2018 broadcastnow.co.uk comedian Sami Hedberg took on the David Brent role while the town of Riihimaki stood in for Slough.
Among the key decisions Korpela has made was hiring British director-producer Alan Sim to become Elisa Viihde's executive producer of original dramas back in 2013. His role includes vetting scripts and pitches through to financing, windowing and distribution.
He says Elisa Viihde will happily look at foreign-language content, provided at least 50% is in Finnish. "We have co-produced with Finnish companies and German and Belgian producers and I do see the potential to co-produce with the UK," says Korpela. "The budgets are much higher in the US, so Europe makes the most sense for us."
In terms of acquisitions, Korpela is sending her team to assess new series at Mipcom, mainly in the crime area. "We do need certain genres for the service, but anything with interesting stories is possible, and they can come from anywhere," she adds.
"We are happy to experiment – we won't buy 10 series but will look for one here and there and see how it works. It depends on the distributors and their rates."
Series in the works for autumn 2019 include Shadow Lines, a spy thriller set in the 1950s from writers Katri and Kirsti Manninen. Filmed in London and running to 10 parts, the show comes from Zodiak Finland, which is part of Banijay Group.
It is set in Helsinki, which was a focal point of the Cold War intelligence world. About Premium Content is selling the series.