Producers concerned over tightening restrictions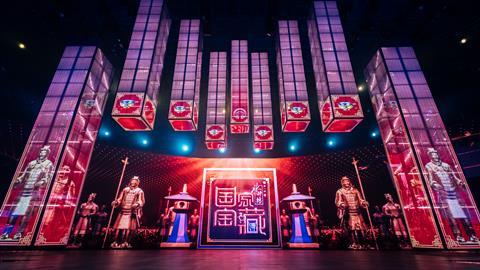 The golden opportunity presented by China's TV sector runs the risk of being dulled by tightening regulatory restrictions, according to producers keen to exploit the market.
China, which is Mipcom's Country of Honour at this year's market, remains the "holy grail" for international-focused producers, according to Zig Zag chief executive Danny Fenton, with more than 3,300 TV channels spending a total of $10.9bn (£8.3bn) on programming last year.
He said the "prize is huge" for those companies that persevere, echoing BBC Studios chief executive Tim Davie's prediction that local search engine Baidu will become the world's biggest content buyer by 2020.
China's 'mega-productions' boast budgets that can run to twice the size of an equivalent British commission. Tantalisingly, Chinese broadcasters are prepared to fully fund projects and are often flexible on allowing partners to take international rights, according to Fenton.
However, the market has proved difficult to crack due to tightening regulation, IP issues, cultural differences and increasingly tough competition from Chinese rivals.
"Chinese audiences prefer homegrown shows because they are more immediately relevant"
Amanda Groom, The Bridge
In the weeks after China was handed the Mipcom accolade, regulators introduced rules that limit international acquisitions to 30% of a channel's schedule and banning them completely during primetime hours.
Designed to suppress content that "deviates from socialist core values", it is the latest measure in a series of regulatory hurdles that will limit the size of the opportunity for non-Chinese firms.
The country has also become associated with IP theft following several high-profile cases, which remains a sticking point for some.
Jean Dong, chief executive of Chinese media specialist Zespa Media, said copying formats has allowed local producers to "learn all of the tricks of the trade" and build sophisticated production hubs.
"When it comes to inter national formats, unless it is something completely unique and hard to replicate, the Chinese view is they shouldn't now have to pay for it," Dong said. "The demand for licensing international formats has almost disappeared."
After losing a lawsuit for trademark infringement of Talpa Media's The Voice last year, Star China Media created its own singing competition show called Sing! China.
Dong, who runs offices in Beijing and London, added that broadcasters are more willing to licence scripted series, which are more difficult to imitate.
PIECING TOGETHER THE CHINESE PUZZLE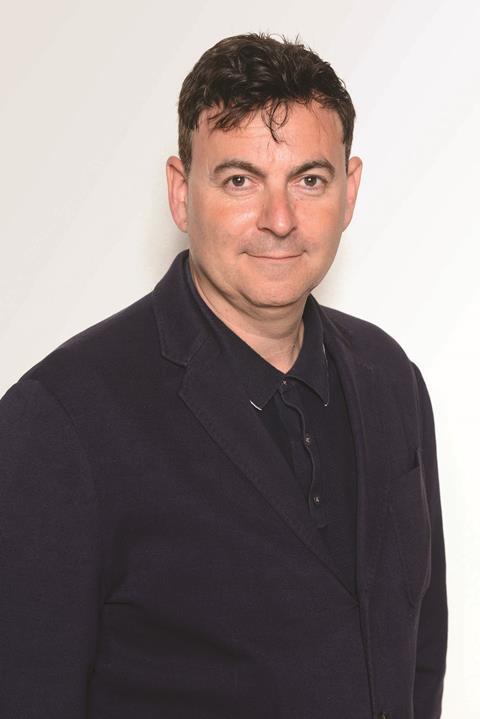 Doing business in China can sometimes feel like a game of snakes and ladders: you can easily end up further back than the point at which you began.
At times, certain genres have been banned and at others, the number of foreign formats allowed has been restricted, which can be frustrating when you are in development or production on a show that falls on the wrong side of the criteria.
This has led producers to find new and innovative ways to do business, including co-development, where some of the IP ownership remains in China. This allows both foreign producers and domestic Chinese partners to share in the spoils and remain within any government rulings.
ALTERNATIVE ROUTES
The other option is to seek out new platforms or content providers that aren't currently restricted by the new rulings, including online and mobile platforms that are based outside of China.
One of the most effective ways for UK companies to work with Chinese producers is to act as a 'service provider' on Chinese shows that require content and production outside of the country.
It's a great way to understand the Chinese market and mentality while avoiding stepping into a web of government restrictions. ­
Danny Fenton is chief executive of Zig Zag Productions.
The growing sophistication of China's media industry is also having a knock-on effect on the appetite for international shows.
Amanda Groom, managing director of co-production specialist The Bridge, highlighted reports that cinema ticket sales to international films have slumped by 24% year-on-year to become outstripped by Chinese-language films.
"Chinese audiences prefer homegrown shows because they are more immediately relevant to their lifestyles," she added.
The crackdown on imports has led to a rise in co-development deals, such as for Endemol Shine China's The Brain, which has sold to 14 markets, and CCTV's The Nation's Greatest Treasures (pictured above), which was picked up for international distribution by Endemol Shine Group this week.
Endemol Shine China managing director William Tan, who has been operating in the market for three years, said regulatory challenges present fresh opportunities to carve out new deals.
"China is filled with a lot of energy, entrepreneurs and creative talent," he said. "When there are regulation challenges we always find new ways to operate."
But Chinese broadcasters' stance of only investing in shows that portray the country in a positive light has meant meaningful growth has stalled.
The country also has restrictions on currency, which makes it difficult to transfer money beyond its borders once a producer has been paid.
"Developing something that works in both the Chinese and international market is very difficult," Fenton said. "For all of the rewards, there are a lot of hurdles to overcome."