International SVoD service
Starzplay is the international SVoD brand of US premium cable network Starz, which has been part of the Lionsgate family since a $4.4bn (£3.4bn) takeover in late 2016.
The service began its international rollout in Canada before announcing several European launches this year. The SVoD platform exists separately to the well-established Starz Play Arabia, which counts Starz as a key investor.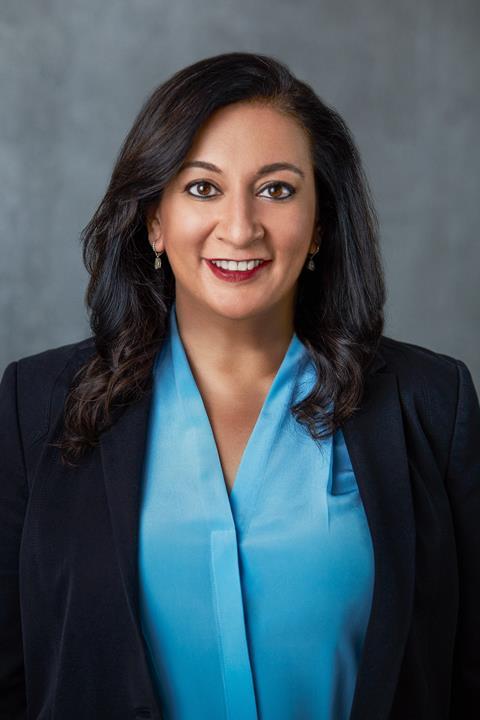 Superna Kalle, a former Sony networks general manager, was drafted in as executive vice-president of international digital networks over the summer with a brief to oversee the rollout of the brand, including in the UK, Germany, France, Spain and Italy.
She says a partnership model with various distributors and platforms means the on-demand service will soon be available in 15 territories.
In the UK and Germany, Starz play has debuted through the Amazon Channels platform for £4.99/¤4.99 a month after a seven-day free trial or £7.99/ ¤7.99 after a 30-day free trial.
Subscribing provides access to new, exclusive shows such as Vida and Sweetbitter, library titles like Boss and movies from Starz' parent Lionsgate, such as The Hunger Games trilogy.
Partnering strategy
Starzplay's partner distributor model will continue as the service deploys internationally but may change in the future.
"The international digital division, together with Lionsgate and Starz, tries to work out where media is going and it's obviously going to streaming," the LA-based Kalle tells Broadcast.
"Starz previously had no channels outside the US and it felt like launching Starzplay was a good opportunity. We decided the best way to go was to partner with local experts. Going direct to consumer is daunting, but we may do that in the future."
Kalle continues: "Our service secures exclusive windows internationally to launch Starz original content day and date with the US. We leverage these exclusives with other in-demand content, ensuring their increased length of engagement on the service. We want to keep you on the service as much as possible."
The service is currently in "investment mode", says Kalle, adding that the UK is among its top three territories in terms of "spending points and deals".
"The network provides day in and day out, but we are out in the market acquiring shows all the time"
Superna Kalle, Starzplay
Starzplay is targeting low churn rates and local brand recognition in the short term, with a mix of acquired programming and shows from the US mothership as the backbone.
"The network provides day in and day out, but the company is more international in its outlook," she adds. "We are out in the market acquiring shows all the time."
The well-established Starz Play Arabia service, which is considered a pioneer of streaming services in the Middle East and North Africa, is sufficiently developed to be considering original productions but for the international service Kalle oversees, it's probably too early to follow suit.
However, in the UK, where Lionsgate has an established production base – led by chief executive Zygi Kamasa since the US studio bought his film distribution business in 2005 – there is certainly an opportunity for original shows in the future.
"That is going to be further down the line but there is appetite to do so, plus Zygi is very prolific," says Kalle. "We are looking at ways to produce and that will develop over time."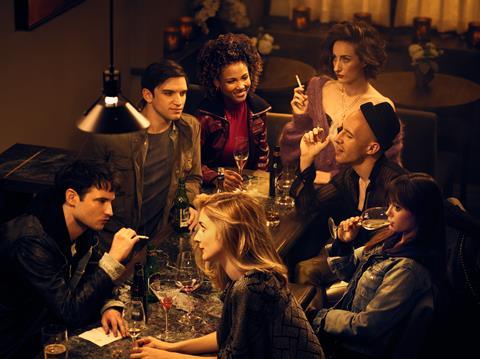 In terms of acquisitions, Kalle says Starzplay is "absolutely looking for British and international shows", adding that UK crime shows – "scary stories with twists" – are of very high quality. She and her team are searching for a significant number of hours, as they are aware that an SVoD service needs volume.
Starzplay currently doesn't have a set split of acquisitions to US Starz originals, with Kalle noting that there is "no hard and fast ratio as the service is so new and evolving all the time".
Starz' parent Lionsgate is the subject of speculation over its own future. Chatter throughout the year has linked the LA-based studio and distribution business with a sale to Amazon – with reports just this month sending the Lionsgate share price soaring despite a tough financial year.
For Starz and its SVoD subsidiary, it will be a case of business as usual as top-level M&A wrangling continues. For Kalle, the focus is on drilling down into the data SVoD provides on consumers to better inform her content decisions.
"The fundamental difference when you launch a streaming service compared with a channel is that the whole notion of programming is different," she says.
"You can track more, while linear networks are often focused on the overnight. The volume of content also needs to be much greater, so it becomes about investing in the right ways."