Story-of-the-week shows and comedies out in force at LA Screenings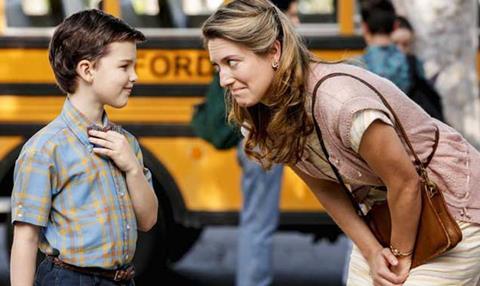 Traditional procedural dramas and a comedy "renaissance" have dominated this year's LA Screenings.
A number of major British buyers welcomed the shift from high-concept serialised shows to story-of-the-week detective dramas, medical thrillers and action-packed crime shows.
Channel 5 head of acquisitions Katie Keenan highlighted the "big names and highly marketable stars" attached to these projects, such as Alan Cummings in Elementary-style Instinct and Jeremy Piven's tech crime series Wisdom Of The Crowd.
"The sea change towards procedurals is defi nitely a good thing for UKTV," added director of programme acquisitions Catherine Mackin. "That's our heartland and it feels like the US studios have listened to the buyers."
Mackin is hunting for shows to sit alongside terrorism thriller Quantico, which airs on Alibi.
$4-6m
Average cost of a drama pilot
Sky head of acquisitions Sarah Wright said that the increasing number of procedurals would suit Sky Living, where shows such as Elementary, Criminal Minds and Bones all average more than 1 million viewers per episode.
She highlighted projects such as S.W.A.T, the Sony Pictures Television-distributed series following an elite police unit. Sony president of international distribution Keith LeGoy said the show, exec produced by Fast And Furious pair Justin Lin and Neal Moritz and The Shield's Shawn Ryan, shares the "kinetic energy" of the car heist franchise.
The US networks have moved away from competing directly with the edgier style of the cable networks and SVoD platforms, in part because of the requirements of international broadcasters, which are now largely responsible for whether a show is financially profitable.
LeGoy admitted: "We've been to see major broadcasters in the UK, France and Germany and have listened carefully. They told us they need classic procedural medical shows and cop shows, which can be incredibly powerful workhorses on their schedules."
Disney doubled down on the development of procedurals for 2017/18 to meet the needs of global broadcasters, according to president of Disney/ABC tele vision group Ben Sherwood.
It is selling shows such as legal drama For The People and a Grey's Anatomy firefighter spin-off, both produced by Shonda Rhimes.
Mark Endemano, general manager of Disney Media Distribution, EMEA, said: "Buyers feel that the US studios haven't delivered on the expectation of really slick, well-produced procedurals. The networks know that they should go back to their roots of being genuine broadcasters."
The British buyers were also keen on many of the 13 network comedies launched at the week-long event.
C5's Keenan acknowledged a "renaissance" in the half-hour area, while UKTV is looking to acquire comedies for the first time.
Mackin is searching for two comedies that can run as a double bill on female-skewing W.
"I've been impressed by the quality. There's a lot more interesting takes on comedy this year," she said.
Sky's Wright is seeking a companion to Modern Family, which has been renewed for two further series, as a priority. "It's the first show I bought when I got to Sky, so it'd be great to find a show that can sit alongside it," she said.
Comedies popular among the UK contingent included Warner Bros' Me, Myself And I, about the life of a man over a 50-year period, focusing on his time as a teenager, 40 year-old and 65 year-old. Craig Robinson and Adam Scott's X-Files parody Ghosted and Zach Braff 's start-up sitcom Alex, Inc also generated interest.
These originations have been joined by two high-profile reboots: Roseanne and Will And Grace. The former is produced and distributed by Carsey Werner, but there was no pilot to screen to buyers, while NBC Universal International Television Distribution is selling the 10-episode Debra Messing sitcom.
$2-3m
Average cost of a comedy pilot
There will likely be tough competition for laughs.
E4, led in LA by chief creative officer Jay Hunt, is keen to screen Young Sheldon, a prequel to The Big Bang Theory, which continues to rate incredibly well for the digital broadcaster.
The likes of Sky and ITV are unlikely to pursue a deal for the origin story, which has a slightly different tone to the CBS comedy, as they feel the original is so closely linked to C4.
However, Hunt and her team could come up against the likes of Netflix, which, once again, has an aggressive presence at the event.
It is believed that the SVoD service is on the brink of scooping sought-after DC Comics adaptation Black Lightning.
Elsewhere, Channel 5 is looking to repeat the success of The X-Files, which averaged 3.6 million (13.6%) for the Viacom-owned broadcaster last year.
Keenan, who is also looking to stock up across 5USA, 5Star and Spike, would like another high-profile limited event series. "We'll continue to look for big series that can play to a broad audience – but those kind of shows don't come along very often," she added.
ITV, led by head of acquired series Sasha Breslau, is prioritising younger-skewing dramas and comedies for ITV2. The broadcaster caused a stir last year by acquiring Lethal Weapon, its first US series acquisition for the main channel since The Americans in 2013.
While the buddy cop drama performed well for ITV, averaging a consolidated audience of 3.2 million (13.2%) over its first 11 episodes, the broadcaster is understood not to be focusing on buying more shows for its main channel.
ITV's international sales division ITV Studios Global Entertainment was also present at the event for the first time since it launched Prime Suspect USA in 2011.
The distributor was hoping to close deals for Somewhere Between, a 10-episode supernatural drama based on Korean drama God's Gift for ABC.
The company was one of only a few non-network-affiliated studios to secure a scripted commission this year.
Lionsgate was selling Skydance-produced drama Ten Days In The Valley, starring Kyra Sedgwick, while Israeli firm Keshet is co-producing two series: NBC's Anne Heche-fronted military drama The Brave and CBS's Wisdom Of The Crowd.
Warner Bros Television has seven series on its slate this year and president and chief content officer Peter Roth said vertical integration is becoming "more of a pre-requisite" for broadcasters.
He suggested non-affiliated studios need to sign up the best creators to fend off the threat.
Sony's LeGoy added: "It has always been a trend, but I think it has accelerated. As an independent studio, for our shows to thrive and survive, they have to be better than the shows being co-produced by the networks' sister studios."
DRAMA ON SHOW: THREE TO WATCH
THE CROSSING (ABC)
Lost-meets-Twin Peaks drama about a group of 'refugees' that land in the US from the future. A number of British buyers picked out the Disney-distributed show as one of the Screenings' most ambitious dramas.
SEAL TEAM (CBS)
One of the key programming trends this year has been the emergence of military dramas, with NBC's The Brave and The CW's Valor. Seal Team, starring Angel and Bones' David Boreanaz and based on the experiences of a member of Seal Team Six, was highlighted by C5's Keenan and Sky's Wright, among others.
THE GIFTED (FOX)
Superheroes continue to demonstrate their power over the US networks, with The Gifted one of four network shows in the genre. The Marvel and 20th Century Fox co-pro is the first time that the popular X-Men franchise has made it to the small screen. Expect Sky and Netflix to battle it out in the UK.