The October deadline for ITV and Channel 4's move to file-based delivery passed as a "non-event", according to post-production technology bosses, despite concerns over the effectiveness of some of the tools at the heart of tapeless delivery workflows.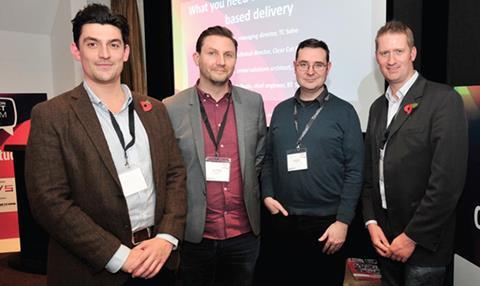 The smooth transition was partly attributed to workflows that were put in place to service Channel 5's move to file-based delivery a year earlier.
Speaking at last week's Production & Post Forum, TC Soho managing director JP Dash and Clear Cut Pictures technical director Jess Nottage said file-based delivery now accounts for around 70% of the programmes they deliver.
But they warned that some of the kit used to check content is not yet performing as hoped.
"We initially thought AQC [automatic quality control] would take away some work, but it has actually increased the emphasis on human QC," said Nottage.
"There have been a few issues that multiple versions of AQC tools haven't picked up on."
Nottage gave the example of picture drop-out not registering with some products.
He said: "When I spoke with AQC vendors, the reason they gave was that it would produce pages of false positives because the systems aren't clever enough to work out if it is actually intended – they can't make that creative decision."
Re:fine senior solutions architect Matt Goble said some photosensitive epilepsy testing devices also gave different results with the same content. "It leaves me scratching my head," said Dash. "There is a list of certified devices but I've heard of broadcasters asking which machine was used and of issues between one machine and another."