Peter Fincham will step down as ITV director of television in March. Jake Kanter reflects on his legacy and what the future might hold for one television's best leaders.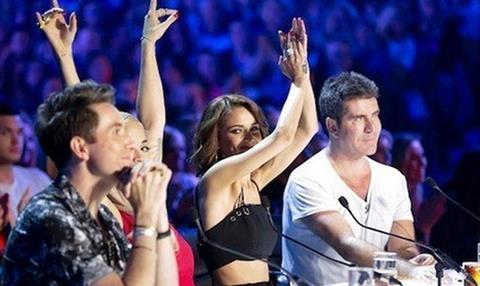 When ITV's commissioning teams were rounded up this morning, they may have sensed a significant announcement was due. Gathered on the 21st floor of London Television Centre, Peter Fincham delivered his news.
"Quite simply, it's time to do something different," he said, after eight years of service as director of television. His decision, which has been kept a closely-guarded secret by ITV top brass since September, provoked audible surprise, but will not have been a bolt from the blue.
Amid stalling ratings and increasingly risk-adverse commissioning, ITV sources have spoken about the need for "creative renewal" for months. Speculation has tended to swirl around those commissioners one rung below Fincham, but his departure in March is likely to herald a more fundamental rethink.
Much of Fincham's legacy is secure. Between 2010 and 2014 he oversaw a creative renaissance at ITV, which went a long way to helping the company's finances flourish.
These were the years that ushered in Downton Abbey, Broadchurch, Long Lost Family and The Only Way Is Essex. It was also a period when The X Factor and Britain's Got Talent were at the height of their powers and Fincham sprinkled the schedule with kudos-clinching factual.
Who can forget Exposure's exposé on Jimmy Savile in 2012? A documentary that ultimately brought down BBC director general George Entwistle after just 54 days in the job.
Ratings rode high and ITV was rewarded with Channel of the Year at the 2014 Broadcast Awards. "I've still got the hunger, you bet," Fincham told me directly after picking up the gong. The reality is, his creative revolution ran out of steam.
ITV's primetime ratings fell by around 8% in both 2014 and 2015 and during that time, the commercial broadcaster struggled to land a breakthrough entertainment or factual hit. ITV dusted off a string of old shows in the search for ratings, with revivals including Stars In Their Eyes, Catchphrase, Surprise Surprise and Birds Of A Feather.
Fincham steadied the ship somewhat towards the back end of last year, but by September he decided that his hunger has been satisfied. Chief executive Adam Crozier was typically smart in managing the news and quickly identified a natural successor in ITV Studios managing director Kevin Lygo.
Ever since he joined ITV from Channel 4 in 2010, industry insiders have gossiped that Lygo has coveted Fincham's job. Five years on, he will take charge of a near-£1bn commissioning budget and bring to bear nearly a decade of experience heading up programmes at C4 and Channel 5. ITV would have struggled to identify anyone better qualified externally.
Lygo will have strong ideas and there will plenty more to come on his plans over the coming weeks. But today feels like Fincham's day – and there is little doubt he has the quality to go on and do anything he likes in the television industry.
Who would rule him out of being the next director general of the BBC or Channel 4 chief executive?
He did offer one hint: a possible return to the production sector. "That indie heart has never quite stopped beating," he said in today's announcement. Fincham certainly wouldn't struggle to get a meeting on the 21st floor of London Television Centre.
Jake Kanter is news editor of Broadcast