Granada Reports presenter dies at the age of 57
Tony Morris, the presenter of Granada Reports, ITV's regional news programme in the north west, has died at the age of 57.
Tony died at Bury Hospice on Saturday after being diagnosed with kidney cancer last year. His daughters, Natalie and Rebecca, were at his side.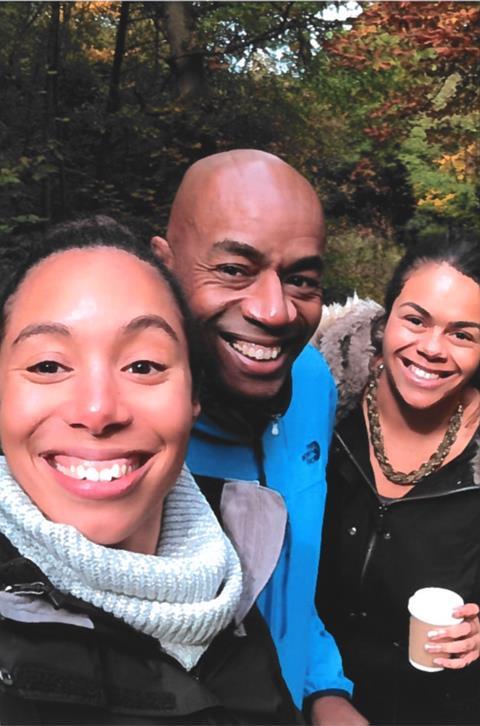 Tony had presented Granada Reports for 17 years and continued to appear on the programme until just a few weeks ago. He joined Granada from the BBC's North West Tonight in 2003 and made an immediate impact with his new colleagues and Granada's viewers.
Michael Jermey, ITV's director of news and current affairs said: "Tony was a great presenter with an instinctive understanding of what would interest his audience. He will be missed enormously by everyone who so enjoyed working with him and by viewers who appreciated his warmth, his incisive questioning and his dry sense of humour. Tony's death is a great loss to news broadcasting."
Granada Reports' Lucy Meacock paid tribute to her co-presenter.
"I am so very, very sad and my heart goes out to his daughters Nat and Becky. A smile from Tony Morris always brightened up my day - it brightened everyone's day and certainly brightened up the whole of the north west for 17 years.
He was without doubt one of the most humble, kind and funny people I have ever met and he would often make me laugh till my sides ached.
He was a great observer of people and a great listener. Both those traits made him a wonderful interviewer and a first class journalist. He would always be respectful but would always coax the best interviews out of people and never shy away from a direct question.
He said growing up as the only black kid on a tough housing estate in Portsmouth and joining the RAF taught him all about resilience in life. But that also gave him great empathy and insight.
Wherever I go in the north west people always tell me how much they love Tony. He had a rare on screen warmth and sense of fun matched with the complete gravitas needed for the biggest and saddest of news events. Presenters who can move seamlessly from one to the other are very, very rare.
His kindness was extraordinary. Even towards the end when he was very ill he was apologising for upsetting his friends and family for getting ill. In his final few weeks he was still was giving out important life advice to us all about concentrating on the people in our lives who really deserve our time. Don't waste a second.
We were very close. You don't sit next to someone for 17 years without knowing a lot about them. We had very few secrets.
And on-screen we instinctively knew what the other one was thinking. People talk about on-screen chemistry but it was far more than that.
It was a deep and genuine friendship.
Lucy West, head of news for ITV News Granada Reports, added: "Tony was a remarkable man; first and foremost he was an amazing dad to his two daughters and our thoughts are with his family.
"A brilliant presenter and journalist who could disarm the most challenging of guests. Tony led our viewers through some of the darkest of days, yet he was always able to offer some reassurance and warmth."