The industry has woken up to the invaluable contributions of PMs and its now time we implement change, write Angela Jain and Helen Killeen
Last week's news that Bafta will officially recognise line producers, production managers and heads of production at its flagship award ceremonies is hugely welcome.
As part of several changes to its submission criteria for the 2022 British Academy Television Craft Awards and Virgin Media British Academy Television Awards, those roles can now be formally named nominees alongside other production team members deemed to have had the most creative input on a show.
ITV Studios tabled a paper to the Bafta Television Committee earlier this year, calling for and supporting the change. We know, informed by various viewpoints across the industry, that reflecting the role of production management has something the industry, along with Bafta, has been discussing for some time.
We all know that if it weren't for production management we wouldn't get shows to air
We felt strongly, along with others in the industry, that the rate of change within the television industry makes huge demands and dramatically increases the complexity for production management.
We all know that if it weren't for production management we wouldn't get shows to air – they are the unsung heroes of our business. Their roles and responsibilities have changed significantly over the last few years with increasing focus on compliance, sustainability, risk, welfare and safety protocols. This, together with often providing creative contributions, is what keeps amazing content on our screens.
At ITVS, we were keen to see these changes to award entries and we applaud Bafta and its television committee for annually reviewing its rules which can lead to these changes. The TV committee is made up of people working across the industry who, with us, offer first-hand insight into what changes might be necessary and how best to reflect the world we work in today.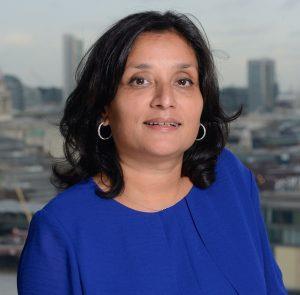 As we previously told Broadcast, we have also taken the feedback from our production management teams seriously, and launched a review which has taken into consideration recent Production Management Association rates guidance for the industry as well as comparing responsibilities in production management with their editorial counterparts.
The review is now complete and we have shared with our teams that we will be implementing changes where appropriate, across a variety of roles in production management, which recognise the skills and responsibilities of our teams.
Rewarding behind-the scenes talent for their individual passion, dedication, skills and for the extraordinary lengths they go to in order to get a show on air is something we will continue to champion.
Angela Jain is managing director of Lifted Entertainment and Helen Killeen is director of production for non-scripted at ITV Studios