Pressure of not fitting in can be hard to stomach for outsiders
Well, that wasn't your usual MacTaggart. It was a shocking and lyrical performance; a one-woman confessional that left me in mind of Hannah Gadsby's genre-defying show Nanette.
It feels almost awkward to extrapolate lessons for the industry from such a personal speech, but it's really important to try – Michaela Coel's lecture was so much more than just a revelation of sexual assault.
It was a kick in the guts for an industry that has made some progress on the issue of representation, but far less in terms of inclusion.
There is clearly a big difference between employing anyone who might fit into Coel's catch-all term "misfits" and making them feel at ease or genuinely part of the industry.
Outsider might be a more apt descriptor than misfits. But without getting bogged down in semantics, there are swathes of society that don't fit into the way the industry looks, feels or works, and are permanently uncomfortable as a result.
In different roles, at different firms, or for different productions, those groups can be as broad as women, people from a BAME background or even those whose accent isn't received pronunciation. How depressing.
Edinburgh 2018 felt a little flat on many weighty issues. There was no significant analysis of the performance of BBC Studios, Channel 4's forthcoming relocation or Sky's imminent takeover, and some very weak controller sessions. But it spotlighted the industry's homogeny and said enough is enough.
"The 'powerful behavioural code' of studied informality has been hiding in plain sight"
A key part of that was the fantastic insight provided by LSE associate professor of sociology Sam Friedman. He revealed the findings of research, commissioned by C4, that made for unpleasant reading, while at the same being entirely unsurprising. It showed TV is horribly posh.
What it also exposed, which has been hiding in plain sight, is the "powerful behavioural code" of studied informality. This is my new favourite phrase, because it describes precisely what we all experience without quite understanding it: that there are a set of rules that (almost) everyone in the industry plays by.
Friedman highlighted execs developing the same knowing, often ironic, sense of humour, a shared understanding of the right kind of trainers to wear and even an innate sense of when and how it is OK to swear in meetings. Sound familiar?
Just how the industry goes about tackling this stifling homogeny is hard, and smarter people than me will need to propose practical measures.
The first step must be recognising it and keeping it front and centre of our thoughts when making hiring, creative or strategic decisions. Coel wants TV to fix its house. Everyone should be ready to take on some DIY.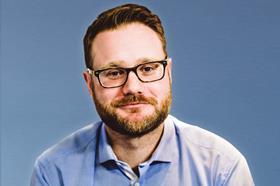 Chris Curtis is the editor of Broadcast