Ben Kelly & Daisy Lilley seek noisy experiments, as well as broad entertainment formats
Netflix UK unscripted commissioners Ben Kelly and Daisy Lilley have revealed that they are seeking to expand their portfolio with a number of noisy experiments and broad entertainment formats.
The commissioners, who joined from ITV and Expectation, are seeking to ramp up their division's output after chief content officer Ted Sarandos set out an ambition to create "unscripted universes" during last month's earnings call.
In a joint statement, Daisy and Lilley said that they are not constrained by any considerations about slots or quotas and are able to look across all areas of unscripted and "judge everything on the merit of the idea".
"If it's strong and we can see it bringing joy to our members, we'll commission it. We don't have a set number of shows to hit every year and it's the themes and feel of programmes that matter more than which genre bucket they fit in to," they said.
"It's more important they feel like a Netflix show, broad and relatable, than hitting targets of numbers.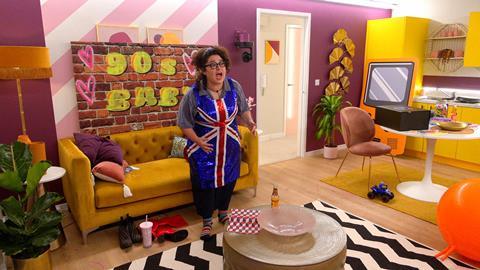 "It's fair to say we are expanding our portfolio. Nailed It is our twist on a baking show, Too Hot To Handle and Dated and Related on dating shows. They seem familiar but are looking at things through a different lens," they said.
"We're always keen on noisy social experiment reality plays like The Circle and more broad entertainment talent formats."
The popularity of the service in UK and the strength of the production community leaves British suppliers well-placed to take advantage of the situation.
"We have a great community of members to serve, and the UK creative ecology is like no other," they said.
"There is great production and development expertise here as well as a rich history of finding and generating global IP, so it's natural that we will look to that expertise both for the hits in the UK and travelable hits."
Unscripted growth
According to data from Broadcast Intelligence's Programme Index, Netflix US and UK original commissions in entertainment and factual-entertainment ballooned to 29 titles in 2019, from nine two years earlier.
Separate data from Ampere Analysis also shows steady global expansion, with reality and entertainment commissions more than doubling to 84 last year, from 39 in 2019.
"We made zero unscripted about three years ago," Sarandos said, during the earnings call, in a nod to the streamer's tactic of building its business on scripted shows.
One supplier said now is the time for Netflix to become "more strategic" in its output.
"They have the best data and understand their platform better than anybody else which puts them in a good position," they said. "But they don't have the content ecosystem of some of the other players. The race for Netflix now is to generate long-lasting IP."
Its tentpole unscripted returners includes two dating shows – Talkback/Thames' Too Hot to Handle (THTH) and Kinetic Content's Love Is Blind, reality series Selling Sunset and Studio Lambert's multiple territory social experiment The Circle.
THTH has aired for three series thus far, with a fourth in the pipe, and is one of Netflix's biggest unscripted shows. In its first week, the third run of the original series was watched for a total of 41.1m hours, putting it straight into the global top 10.
In the week of Netflix's earnings call, half of the top 10 global shows for the streamer were unscripted titles, four of which are originals.
While it is no surprise that two were premium documentaries – an area of unscripted in which Netflix is exceptionally strong – Selling Sunset and Kinetic's follow-up dating series The Ultimatum: Marry or Move On offer an indication as to the direction of travel.
"These big unscripted brands are really popular right now around the world," said Sarandos. "These are large, growing original unscripted universes."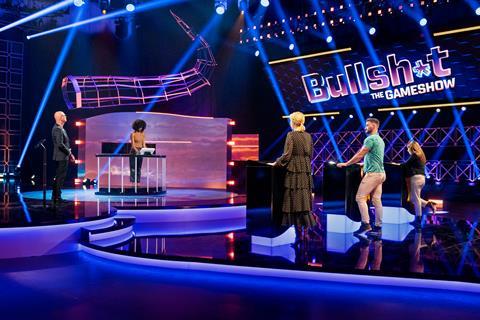 ITV America chief executive David George estimates Netflix to be the biggest acquirer of unscripted programming in the US and sees an opportunity for it to continue to push further into originations, balancing its investment in scripted shows.
"The big problem with scripted is that it's long, clunky and expensive," he said.
"The best unscripted shows last 25-30 seasons. Just from a longevity standpoint, when trying to build IP unscripted has a longer shelf life, and it's a more economical approach. They need the scripted stuff to drive brand value, but they need a level of unscripted hours to keep people there."
ITVA has 40 projects in with streamers this year, and George says at least one-third are with Netflix. One of its current projects is Bullsh*t The Game Show, produced with Magical Elves' alumni Christopher Potts and Jonty Nash' label Nobody's Hero.
George expects it to continue to "take some swings [and] see how the audience reacts" while simultaneously adopting a more forensic unscripted approach.
"It has been testing a lot of things to see what works and the ability to take chances has really helped. I hope that does not go away because that's where the really creative big things get made."
Another supplier recognised the strategic stance adopted by Netflix.
""They are communicating regularly with development teams and giving clear steers," they said. "British producers are well-placed to serve the SVoDs because of our skills and the fact that we're a huge amount cheaper than the Americans."
Ampere research manager Fred Black highlighted that Netflix will be forced to originate more unscripted programmes as the studios increasingly warehouse output for their own services.
"Up until recently, Netflix has found it easy to acquire reality franchises in bulk. Now, the studios are pushing their reality series to their own VoD services, using both the library of existing titles and the commissioning of original spin-offs to migrate existing linear audiences to their new platforms," he said.
"That leaves the likes of Netflix with a significant hole in the library. Netflix can no longer rely on acquiring major reality franchises and must start building out their own."
Netflix UK unveiled social experiment Snowflake Mountain and competition Dance Monsters last year, joining existing fact-ent and entertainment titles such as Wall to Wall's Glow Up, Multi Story Media's The Big Flower Fight and Optomen's Crazy Delicious.
Other UK-produced titles include the reboot of Lion TV's dating format Sexy Beasts and Studio Lambert's dance competition Dance 100.