Nokia has launched a purpose-built virtual reality camera for professional users.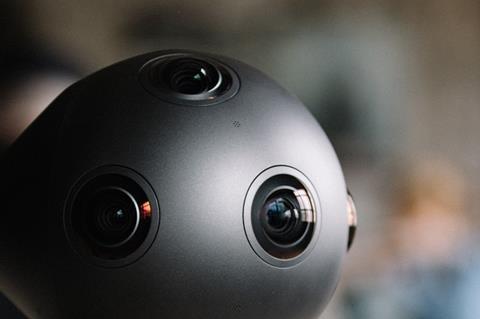 The Ozo captures stereoscopic 3D video through eight synchronised global shutter sensors and spatial audio through eight integrated microphones.
Software developed for Ozo allows for real-time 3D viewing with a playback option that removes the need to pre-assemble a panoramic image.
Final pricing and full technical specifications are yet to be announced, but the camera is expected to ship by the end of the year.
Sky-backed VR technology and production firm Jaunt has pledged to support the camera, which was unveiled at an industry event in Los Angeles last night.
Jaunt's studio arm will use the device, while its post-production operation will support footage shot by the camera.
President of Jaunt Studios Cliff Plumer said: "Our partnership with Nokia is another big step for us to continue to provide our partners with the most cutting-edge technology to further cater to their creative needs.
"Jaunt will continue to work with its own line of cameras, as well as the best-of-breed that others have to offer, to ensure content creators have access to the best tool for the job."
President of Nokia Technologies Ramzi Haidamus added: "Ozo aims to advance the next wave of innovation in VR by putting powerful tools in the hands of professionals who will create amazing experiences for people around the world.
"We expect that virtual reality experiences will soon radically enhance the way people communicate and connect to stories, entertainment, world events and each other. With Ozo, we plan to be at the heart of this new world."