Lens manufacturer Cooke Optics is working closely with The Foundry to incorporate its 'Intelligent' metadata capture technology into the Nuke compositing system.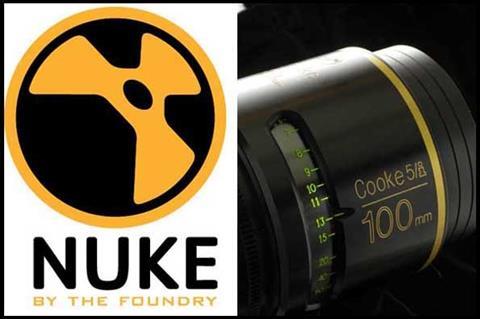 'Intelligent' technology – which goes under the /i banner - enables the recording of frame-by-frame lens and camera data, potentially saving visual effects artists hours of time in post-production by eliminating the need to guess lens parameters and camera information.
The Foundry recently carried out a test shoot at Blenheim Palace using the new Sony F35 camera to test how /i data could help to solve issues of lens distortion when shooting with a zoom lens.
Ben Minall, demo and training manager at The Foundry said: "We shot lens distortion grids with different focal lengths, and the /i data gave us an accurate focal length. We then used a lens tool to un-distort the plate, then used the camera tracker within Nuke to reapply this to the footage. Having the /i data makes the tracking process much simpler, particularly since lens distortion changes with the zoom [plus] you don't have to rely on on-set notes, the metadata provides a failsafe backup."
The Foundry introduced metadata support into Nuke version 5.2. The forthcoming Nuke 6 release will have an in-built 3D camera tracker, to which the user can provide additional hints and constraints about the shoot to recreate the camera set-up.
Cooke Optics chairman and owner Les Zellan said, "The use and support of metadata is becoming increasingly prevalent in post circles. As budgets and timeframes continue to shrink, providing post teams with metadata from /i enabled lenses saves time and money while allowing them to focus on their creativity."