Jane Root's Nutopia has teamed up with Requiem for a Dream and Black Swan director Darren Aronofsky to produce a landmark documentary series for US cable network Nat Geo.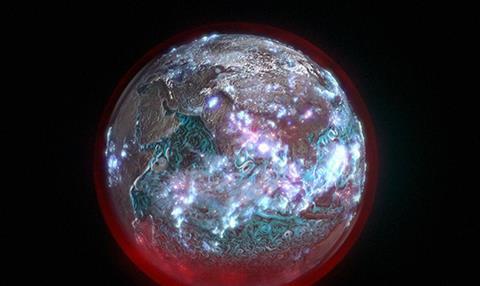 The former BBC2 controller is producing 10 x 60-minute One Strange Rock in association with Aronofsky's Protozoa Pictures.
The series, which is currently in pre-production, will film for 100 weeks around the world and in outer space to explore the particularities of Earth's unique history. It will use micro- and macro-photography technology to show how the planet's biological, chemical and physical systems form an interdependent equilibrium, sustaining all the wonders of the living world.
How To Build A Planet's Arif Nurmohamed is showrunner for the project, which is exec produced by Root, Peter Lovering, Aronofsky and Ari Handel and Scott Franklin.
Root said that it was an "incredible story about our strange planet".
"We're going to combine dramatic visual storytelling and real science to tell the story of our planet Earth and focus on the unbelievable coincidences, and the complex, unlikely connections that all had to happen to create complex life," she added.
The event series, which was commissioned by Nat Geo's recently promoted global programming chief Tim Pastore, is one of the first orders to emerge after the 21st Century Fox-owned broadcaster refocused on a smaller number of larger projects.
Blood Ivory
Nat Geo is also developing its first scripted series – Blood Ivory – with DNA Films.
The Last King of Scotland producer, which was established by Andrew Macdonald and moved into television after it was backed by US network Fox in 2014, is working on the project in association with FX Productions.
Blood Ivory (working title), traces the global web of contraband animals and ivory, and its connection to the trafficking of narcotics, people and weapons. It is being written by The Americans' Joshua Brand.
"National Geographic has strived to bring the horrors of the ivory trade to the forefront of the global conversation in recent years," said Courteney Monroe, chief executive of National Geographic Global Networks.
"With Blood Ivory, we are hoping to craft a smart, relevant and riveting drama series that will not only be entertaining under the guidance of some of the best storytellers working today, but also drive home the importance of ending a senseless war on the animal kingdom."
Finally, the broadcaster, which unveiled the commissions at the Television Critics' Association winter press tour, has commissioned 6 x 60-minute Original Sin: How Sex Changed the World from US indie World of Wonder.
The show will look at the influence of sex on what is socially acceptable including the campaign against sex robots in the UK.