The quick succession of Euro 2012 and the Olympics threatens a shortage of skilled crew. Adrian Pennington finds out how the UK's outside broadcasters will cope.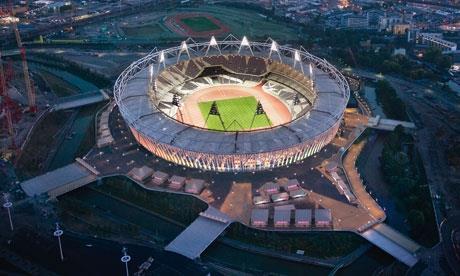 The Olympics dominates the summer's sporting agenda – and with good reason, as Dave Gordon, head of major events at BBC Sport, explains.
"It is the biggest thing the BBC has ever tackled because of the sheer scale of ambition in what we are doing," says Gordon, who has been involved in nine previous summer Olympics. He says the amount of media on offer across multiple platforms is unprecedented and probably "more than from any other broadcaster".
"We will have 2,500 hours of sport on our platforms including day through evening coverage on BBC1 and BBC3. Red button channels, alongside national and local radio coverage and video, will be the core of our web offering," he says. "There is barely a bit of the BBC that isn't touched by the Olympics."
Having offloaded its outside broadcast resources a few years ago, the BBC has contracted SIS Live, the company that bought its OB assets, to supply the bulk of additional cameras, uplink trucks and crew (alongside its own news crews) to supplement the host broadcast provided by the IOC's production subsidiary, Olympic Broadcasting Services (OBS).
"We're not flooding the venues with extra cameras but selecting sports that will have the most impact for a British audience and augmenting the positions provided by OBS," Gordon explains.
"As good as the OBS coverage is, it isn't comprehensive for everything that we might want to feature. There are certain sports where we want isolated feature coverage, for example. For the athletics, we will position a camera high up, covering the stadium in 360 degrees so that it can hone in on the UK team's lane during a relay race. We will also have some of our own cameras at ground level as an analysis tool for athletes' movement."
Manchester link
TV presentation will be produced from the International Broadcast Centre in the Olympic Park, where two presentation areas, for BBC1 and BBC3, are being built.
Pictures and sound will be fed by fibre up to Salford, where the web operation is based. BBC sports news output will also originate from there.
Arena Television is one of three UK OB contractors working for OBS (alongside French group Euromedia and Belgium's Alfacam). It also has a couple of smaller presentation contracts with international broadcasters including NBC.
"Planning has been ongoing for about a year now and is very complex," says Arena MD Richard Yeowart. "Luckily for us, there is no Glastonbury this year, allowing us to accommodate more summer work than normal."
In addition to this and its 'bread and butter' contracts, Arena is one of two UK companies working for Uefa to provide host coverage of Euro 2012. The second, Telegenic, will drive two HD vans to the Ukraine, after performing a successful job for Uefa at Switzerland 2008. Its trucks will be parked at venues in Donetsk and Kharkiv "mainly because they don't want to move trucks around Ukraine because of the quality of the roads", says unit manager Eamonn Curtin.
Playing ball
Telegenic's Olympics commitment involves host broadcast responsibility for volleyball and some of the football, both of which will be in 2D.
The firm has now added Speedway to its existing roster of events for Sky Sports – which include Heineken Cup Rugby, Aviva Premiership Rugby, Super League and regular Premier League 3D match coverage – as well as a trio of equestrian events: Hickstead Derby, the Royal International Horse Show and the Horse of the Year Show, which are all planned to be shot in 3D.
"We did the Horse of the Year Show successfully in 3D in 2011, which looked great because we can get the cameras so close to the action," says Curtin, who admits that covering the larger-scale Derby racetrack will be more challenging.
The future of the International Broadcast Centre is of particular interest to The Crewing Company, which, with its partners Alias Hire and The Bridge, is part of the iCity consortium bidding to take over the site. The firm's HQ is adjacent to the Olympic Park media gate.
"The fibre-optic links laid around the park to support the games will benefit media businesses, but also the cost of rent in Soho is fuelling a gradual move out east," says joint MD Stuart Hatton. "We feel that Hackney Wick is going to be key to the development of the digital media industry in this country."
The Crewing Company is supplying technical personnel such as transmissions and commentary control operators to OBS as well as Caribbean broadcaster SportsMax. "There is not enough talent in the UK to fulfil demand so we're recruiting from all over Europe, South Africa and Australia," says Hatton, who is looking to add another 200 to his pool of 650 domestic freelancers by the summer. Particularly sought-after are broadcast engineers with experience of high-profile live sports events, and camera crew. International broadcasters tend to bring key crew members over but will look to build up their teams locally.
"Many broadcasters have yet to make a final decision and some very good UK crews have not yet been snapped up, but I fully expect they will be and there will be a huge shortage of London-based camera crew to pick up non-Olympic stuff in that-six week period," says Hatton.
Presteigne Charter chief executive Mike Ransome agrees that resources will be stretched, but says its engineers were contracted to Olympic duty six months ago.
It is preparing to build MCRs including signals processing and EVS/Avid-based tapeless server and edit systems for The Olympic Unit, a collaboration between Australian broadcasters Channel Nine and Foxtel, and for Canada's CTV.
The company is also serving broadcasters covering French Open tennis, Wimbledon and Euro 2012.
With little understatement, Ransome concludes: "The logistics of getting crew and kit to places to set up in time during this period will be extremely important."
Olympic Broadcasting Services
Technical challenge
As the host broadcaster, Olympic Broadcasting Services (OBS) is responsible for providing pictures from London 2012 to 147 rights-holding broadcasters.
Planning for the Games started soon after London was chosen as host city in 2005. OBS liaised with the London organising Committee of the Olympic Games (Locog) in all areas affecting broadcasting, including the competition schedule, location and build of the 42,000 sq m International Broadcast Centre (IBC), plus logistics and technology.
It also worked with rights holders to confirm their specific requirements. For example, it was not until broadcasters such as NBC and the BBC requested 3D coverage that OBS decided to produce 230-plus hours in the format.
Production resources, excluding those for 3D, include 50 mobile units, 14 of them from UK suppliers, and more than 1,000 cameras (up from 900 in Beijing) including 40 super-slow-motion cameras.
This will produce more than 5,600 hours of footage, in HD and stored on EVS XStore-SAn technology. All material will be available throughout the Games – in Beijing, material had to be deleted every three days. Audio will be produced in 5.1 Surround Sound with all channels embedded in the HD stream.
The number of hours is disputed; one rights-holding broadcaster said that when less necessary feeds such as beauty shots are taken out of the equation, the broadcastable volume is nearer 2,500 hours.
Whatever the case, the Games is the world's largest broadcast operation and will be transmitted to a 204 territories and an estimated global audience of 4.8 billion.
The OBS team will increase from 150 full-time staff to a workforce of around 5,600 by the time the Games starts. This includes 1,200 students trained and paid to work as audio and camera assistants, commentary system operators or liaison officers.
Production enhancements include the use of virtual graphics in sports including athletics, swimming and rowing. OBS will also provide detailed course animations for select sports, making use of GPS tracking to show precise routes, significant course aspects and passing places of interest.
In partnership with NHK and the BBC, OBS will also film part of the Games in the Super Hi-Vision format, which offers 16 times the quality of HD TV.
Case study
On the road with Sky's F1
"We have a high bar to reach," acknowledges Sky director of operations Darren Long. But he is up for the challenge of bettering the BBC's presentation of Formula 1 races when Sky begins its first full season of live coverage from Melbourne on 18 March.
A dedicated channel, Sky Sports F1 HD, will be filled with everything fans of the sport want, says Long. "It's not just about what the drivers do on the track but everything behind the scenes."
Core to raceday production is a series of flypacks built by Gearhouse Broadcast. "Everything from Sky Sports F1 news to promos will be produced in HD and with 5.1 audio from the pods," explains Long. "F1 is not just about the pictures but the equally amazing sound, such as the individual sounds of each car."
P2 cameras will be deployed with comms links by Wisycom. Omneon MediaGrid shared-storage systems, housed at Sky Studios and in the pods, will be linked into Avid Isis for media management.
All seven feeds, which let viewers choose between, for example, the main race, onboard cameras or stats, will be sent back to Sky on a fibre-optic network jointly delivered by the EBU and AT&T.
"We don't want to rely on satellite so we are sending and receiving feeds via fibre," says Long. "AT&T is already on site delivering data for teams and it has an extensive worldwide network."