Panasonic has developed a cheaper and lighter version of its Varicam 35 as it looks to chip away at Arri's dominance of the high-end production camera market.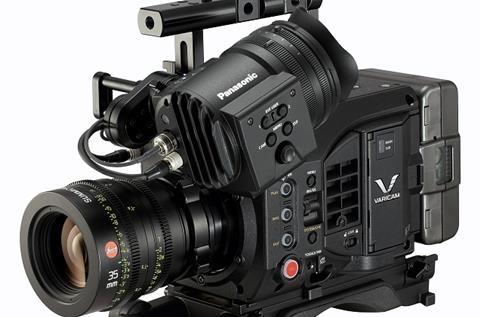 The Varicam LT has the same Super 35mm-sized 4096 x 2160 MOS sensor as its older brother and is similarly capable of shooting 4k images with High Dynamic Range (HDR) and of capturing detail in low lighting conditions.
But where the 35 is aimed at the very top-end features market, the significantly shorter and lighter LT is said to allow more freedom of movement and is therefore better suited to documentary filmmaking, to a naturalistic dramas or as a B-camera to the 35.
It also has a slightly reduced feature set and can shoot less frames per second at 4k, which is reflected in a cheaper price tag.
Luc Bara, a technical product manager for Panasonic in France, said: "Even in dimly lit scenes, which are particularly important in film production, the VariCam LT provides low-noise images without any compromise to picture quality.
"We see this camera being popular in the freelance market and with documentary camera operators, who require a true 4K camera that is designed for single operator field use."
For shooting in reduced light, the sensor has two native ISO settings of 800 and 5000. Having two dedicated analogue circuits means much higher sensitivity without increased noise, the company said.
Designed to be used by a single operator, the LT is 100mm shorter than the 35 and is half its weight at 2.7kg. I
t will retail at €18,000 (£14,000) for the body only including an EF mount.
A fully kitted out LT complete with viewfinder, shoulder mount and PL mount will cost approximately €28,000. A similarly kitted out Varicam 35 costs €45,000.
In order to keep costs down further, LT operators can use third party viewfinders and third party RAW recorders. Atomos and Convergent Design are said to be working on compatible devices.
While the LT could be considered a cut-down version of the 35, it does have some unique features of its own including a 'centre crop' function.
This allows an HD-sized image to be cut out automatically from the middle of a 4K picture within the camera.
The Varicam LT was launched globally in Hollywood, California at 4am GMT on 11 February.
It is due to ship at the end of March.
For more information on the camera and insight into its development, see next week's issue of Broadcast.