The creation of VFX for the reworking of JM Barrie's classic Peter Pan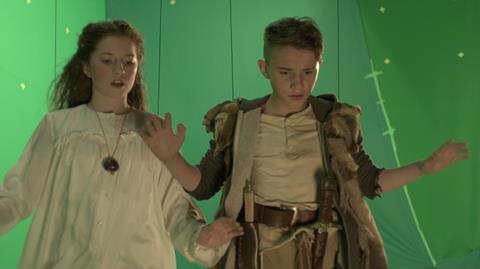 Production company Headline Pictures
Post-production Lipsync, De Lane Lea
How it was done LipSync completed the picture post and VFX for ITV's reworking of JM Barrie's classic Peter Pan.
The hardest aspect, according to visual effects producer Andy Burrow, was the animation of lead character Tinkerbell's wings. The director's brief was for a forest look, rather than a sci-fi appearance.
"The most difficult thing to nail was the way that they opened up and folded away as we had to make it look smooth and believable," said Burrow.
In total, Lipsync completed 147 VFX shots. As well as extensive green screen work for Tinkerbell and Peter's shadow, flying plates of children were composited into stock plates of London, with cloud and atmospherics added to enhance the impression of flying.
The 3D work was completed in Maya, while Nuke was used for compositing.
Key Lipsync staff included visual effects supervisor Tim Barter, CG lead Ian Ward, comp lead Andy Quinn, VFX co-ordinator George Stone.
Watch it ITV, 8pm, Boxing Day