Digital Vision's colour grading Film Master system has been given a major vote of confidence by Up producer Pixar Animation which has bought two units for installation at its Californian HQ. The systems were chosen to support the studio's plans to build a non-linear workflow.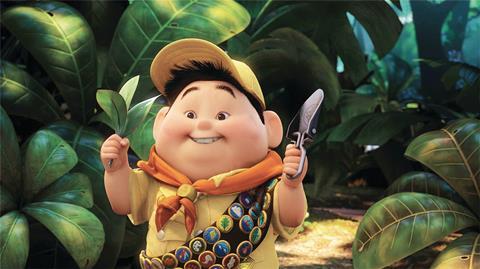 Simon Cuff, Digital Vision President, noted, "The requirements of a truly non-linear, multiple deliverable pipeline with a high priority on image quality are stringent. Film Master is designed to perform well in these types of environments. We are looking forward to working closely with Pixar as it builds this ambitious and industry-changing pipeline."
The Swedish firm's technology has also been put to work on the new feature animation Astro Boy by iO Film. The look of the feature was built in 16 bit Tiff, REC 709 colour space, previously unavailable as a standard of the post production process. Even though other pieces of the post pipeline (monitors and digital cinema packaging specifically), operate in lower bit rates, the producers wanted to make certain that the look of the film was true to the 16 bit files, with that specific look maintained through every deliverable from HD, to DI and digital cinema packaging (DCP).
"It was imperative that each deliverable matched the animation files, exactly," stated Kevin Mulligan, CTO of iO Film.
Since no other facility was working in 16 bit, Mulligan and Digital Vision ensured that the project stayed in 16 bit throughout the colour grading process. The custom LUTs and other colour management tools were imported into the Film Master.