Having taken the adage about children and animals as an open challenge, Darrall Macqueen took things to the next level for series three of Topsy And Tim.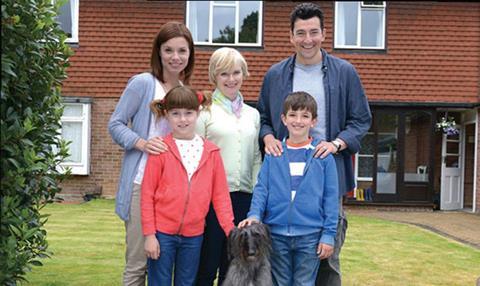 Darrall Macqueen for CBeebies
The death of a pet isn't the easiest storyline to pull off for a pre-school audience, but somehow the show struck just the right tone – without contravening the 'first take' rule of its performances, which has been its strength from the start.
With parents suitably prepared for dog Mossy's last moments via CBeebies' Facebook and Twitter pages, it carefully captured the emotions of the family scenes. "It was sensitively handled and carefully prepared for," noted one judge, while another said it "felt real".
The show's choices of direction were singled out, too. "It was full of great point-of-view, low-angle shots, making it very inclusive for the young audience," said one judge. The scenes were symbolic of series three, in which the eponymous young characters were approaching the upper end of the CBeebies target audience age range.
The series, for which episodes were extended from 11 minutes to 15, was CBeebies' number one show, with a peak audience share of 39%. It was the channel's best iPlayer performer, too.
As one judge concluded: "It's a show that deals with real-world situations with warmth, honesty and a genuine child's perspective."
SHORTLIST
ANDY'S PREHISTORIC ADVENTURES
BBC Studios, a Natural History Unit production for CBeebies
Judges enjoyed the "aspirational and inclusive" adventures of our Indiana Jones-esque hero presenter in this CGI-laden nature series. Its cinematic credentials and simple narrative conceit, infused with humour, some fourth-wall breaking and "good yuck value", made it a hit with young viewers too.
CBEEBIES A MIDSUMMER NIGHT'S DREAM
CBeebies Production for CBeebies
Proving that nobody is too young for the Bard, the pre-school channel's contribution to the BBC's year of Shakespeare made use of the popular Swashbuckle characters to play up the slapstick comedy of the play. "Really well cast and a really brave commission that no one else would do," our judges declared.
FOOTY PUPS
Dot To Dot Productions for CBeebies
Match Of The Day's John Motson and Arsenal's Rachel Yankey added some star power to this attempt to get children involved in sport from a young age. The series won praise from the judges for making football an exciting game for both boys and girls and for its approach to other life skills such as fair play and team-building.
JAMILLAH AND ALADDIN
Kindle Entertainment, Mediabiz International and Toonz Entertainment for CBeebies
The first UK children's show whose lead characters were all from a diverse background was also the first commission to span CBeebies and CBBC. Judges praised the modern-day twist on the Arabian Nights tale for its "storybook lighting", "brilliant staging and scale" and "magical feel".
LILY'S DRIFTWOOD BAY
Sixteen South for Nickelodeon Jr
The meticulous approach to this series' distinctive animation style, constructed entirely from items found on the beach, coupled with some witty and confident storytelling, enchanted our judges. "Literally every frame is thought about," one declared. "This is traditional animation raising its game in the age of CGI."