The internet is likely to have a more profound impact on TV than the shift from analogue to digital, says Mike Grieve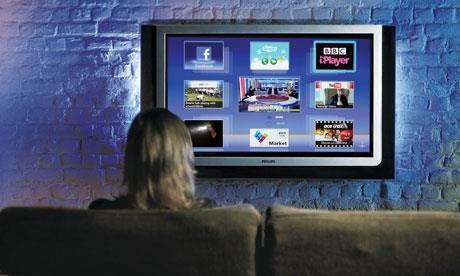 Over the past 60 years, the television has undergone some dramatic changes: we have seen it go from black and white to colour, from VHS, to DVD, to Blu-ray, and from analogue to digital.
But there is another technological advancement that could arguably be the most significant in changing the way we watch television - and that is the internet.
Thanks to the internet today's viewers are no longer tied to the living room.
Instead, they have the freedom and power to watch what they want, whenever and wherever they choose.
Thanks to the internet, we now have television 2.0.
With connected device penetration at an all-time high (an estimated 50 billion devices are set to be connected by 2020), it seems that the evolution is far from over.
In this new connected world, content owners and TV operators have an opportunity to take advantage of television 2.0 and drive new business opportunities.
But to content owners and operators, making large libraries of content available across every screen, platform and device can seem like a daunting task.
There are immense logistical and technical challenges involved with pushing content in multiple formats quickly, and in high quality.
The key to overcoming this challenge is investing in the right technical solutions or partners. As the market continues to evolve, having adaptable and future-ready technology will place content owners in good stead for future success.
Over the years we may have seen many changes to the TV but ultimately, it is still a lean-back experience.
User interfaces must therefore be simple to use and easy to navigate, and allow viewers to find their favourite content quickly and efficiently. Incorporating content discovery tools into services will also increase customer satisfaction and viewer loyalty, and drive revenues.
Content owners and operators must also ensure that access to content is consistent.
Currently, some shows appear instantly on on-demand platforms, whilst others take months to surface.
Content needs to be readily available and accessible to the viewer at their convenience, and achieving this demands a significant shift in the way the industry does business.
Instead of complex content agreements that keep viewing rights siloed across different screens, we need to move toward multiscreen agreements that bring predictability to the windowing process.
The advent of video enabled devices and streaming services has completely transformed consumer viewing habits.
A recent Nielsen study revealed that 88% of Netflix users and 70% of Hulu Plus users are streaming 3 or more episodes of the same show in 1 day.
Content owners should embrace this change in consumer viewing habits and experiment with new ways to encourage this behaviour.
Whether that is offering exclusive online previews of top shows, or using social media to spark interest and debate, generating interest around VOD services is an easy and effective way to drive both linear and multiscreen viewing, as well as profits.
Television 2.0 is about much more than delivering content across multiple screens.
Broadcasters and content owners must seamlessly bring together all components discussed here if they are to interact and engage with consumers, and enhance the overall TV experience.
Together, these constitute the essential ingredients for success in a new television world.
Mike Grieve is EMEA director of sales at Clearleap