The former managing director of Sky Sports spent 20 years at the broadcaster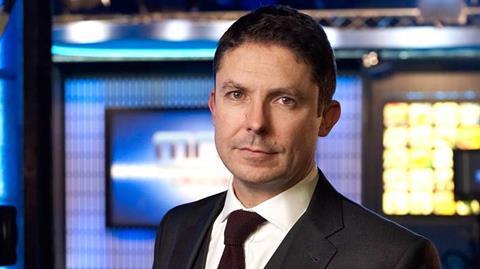 IMG has hired Barney Francis as its executive vice president, head of global production.
Francis joins the company from Sky, where he was managing director of Sky Sports. His 20-year spell at the company saw the channel offering grow from five channels to 11, sports such as Formula 1, the Masters, The Open and NBA added to the portfolio and the number of Premier League matches shown increased in number.
Technological innovations such as 3D, UHD, and virtual reality were also developed, and the broadcaster's digital, social and online presence.
In addition, Francis has production credits for the Premier League, UEFA Champions League, the ICC Cricket World Cup and Test cricket, having been executive producer for football and cricket before moving to the managing director role.
At IMG, he will lead the company's production business and work closely with chairman of IMG's production business, Graham Fry - who is set to retire at the end of 2022. Co-president of media & events at IMG Adam Kelly told Broadcast Sport that the relationship between the pair is "open" to "evolving over the year".
Kelly commented: "Barney is a transformative hire for our media business. As a key member of my leadership team, he will play a catalytic role in our strategic growth and development plans as we evolve our model to better empower rights holders to develop and deliver innovative, multiplatform content that engages fans directly.
"His pedigree, drive and exceptional reputation are undeniable, and we are excited to welcome him to IMG."
He also added to his statement when speaking to Broadcast Sport: "We see this as the final piece of a two-year transformation project…to bring a more cohesive, more holistic value proposition to the market."
Francis commented: "I'm proud to be joining the team at IMG at such a pivotal moment in the sports industry. As consumption habits continue to change, the offering we'll debut will help teams, leagues and federations reach new and existing fans in creative and compelling ways. IMG is the industry standard for sport production, and I'm really excited to join such an exceptional team."
He continued to Broadcast Sport on what he aims to bring to the role: "It's the pursuit of the same goal [as at Sky Sports] - attracting eyeballs," adding, "this will take a symbiotic relationship with rightsholders, but it is the same end."
Francis added: "It's part of our job to move into new frontiers. It's everchanging - my grandad, me, my teenage sons, we all consume in different ways and it's our job to extrapolate the value from that."