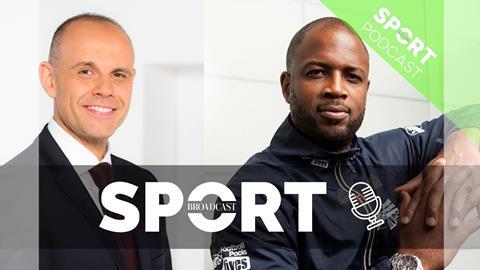 TV and radio presenter Jason Mohammed (Match of the Day, Final Score) and TV presenter and ex-footballer Nathan Blake talk to Broadcast Sport reported Max Miller about their new production company Jams and Mr B. Fundamental to the company's ethos is to create lasting opportunities for underrepresented talent to build a career in sports production.
The company produces sports-focused podcasts (including the Cardiff City podcast A Bit of Swazz), TV and radio productions, and has big ambitions to become a major player in the market.
As part of its aim of ensuring a more diverse workforce in the sector, Jams and Mr B is setting up a bursary with S4C, Rondo and Cardiff Metropolitan University, to provide funding for talent from underrepresented communities to gain the skills and knowledge that will equip them for a career in the industry.
Mohammed and Blake explain their thinking behind doing this and what they are doing to ensure they will create proper, long-lasting opportunities rather than hollow promises that ultimately come to nothing.