Ahead of Doc/Fest, Roast Beef Productions and Nutopia have struck a creative partnership to produce feature and television projects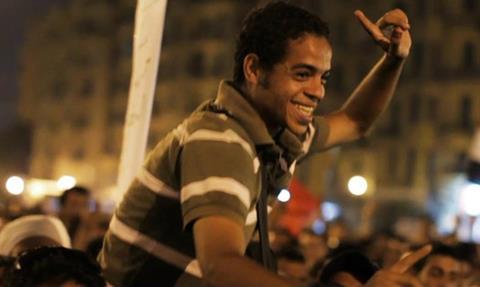 Roast Beef, the company behind 2014 Oscar-nominated feature docs The Square [pictured] and Hell And Back Again, will join Nutopia in its newly-expanded London office.
Television-focused Nutopia's credits include the 2010 Primetime Emmy-winning series America: The Story Of Us and 2013 series The '80s: The Decade That Made Us.
In their new partnership, the companies will develop feature and television documentaries, including long-form and short-form projects, aimed at the international market.
The Roast Beef team is led by Oscar-nominated producer Mike Lerner and also includes Martin Herring, Havana Marking and Janet Knipe.
The company's latest feature, Lana Wilson's The Departure, premiered Tribeca and will have its European premiere at Doc/Fest on June 9.
Nutopia is led by Jane Root. The company is represented by CAA in the US and has had 42 hours of programming on North American networks this year.
Its upcoming projects include Civilisations for BBC/PBS and One Strange Rock for NGC in association with Darren Aronofsky and Protozoa Pictures.
Jane Root commented: "After eight years of pioneering the mega-doc, and bringing new scale and ambition to the factual documentary space, I can't wait to join forces with these world-leading documentarians to create a whole new range of highly ambitious premium documentary projects.
"It is a perfect time in the market to bring a new editorial scale and vision. I know and respect Mike and his team a great deal and am excited to begin collaborating with them."
Mike Lerner added: "Throughout my 30-year career in film making Jane Root has been an inspirational figure and we are all thrilled to now be working alongside her and her wonderful team to become the home for world-class documentary filmmakers."