Despite the popularity of all-in-one deals for drama, those in comedy still favour separate audio and pictures post facilities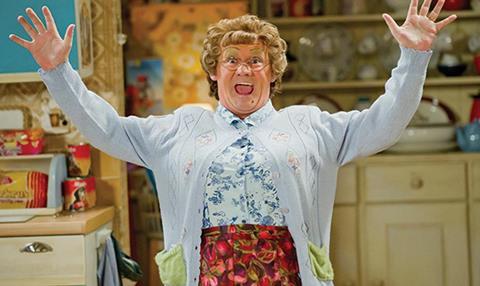 Only 10 of the 30 programmes in our scripted comedy survey had their audio, grade and online edit completed at the same facility – half the amount compared with our sample of drama programmes.
Audio-only facility Jumbuck's dominance comes in the face of some picture and sound facilities offering audio post as a sweetener for all-in-one deals, according to Jumbuck founder Glenn Calder. "Budgets are always being squeezed," he says. "The market seems good, but it is becoming more competitive price wise, and one-stop-shops can throw in audio or they offer picture and sound deals."
In comedy, Steinberg's Nuendo has broken Pro Tools stranglehold because of Moving Air's Peregrine Andrews' use of the software on three programmes. A year ago, Jumbuck shifted from Nuendo to Pro Tools. It was a "brilliant decision", says Calder. "We had looked at Pro Tools but always pooh-poohed it because Nuendo is fantastic software, but we found it was difficult for us to work off-site and tricky to get freelancers in who knew how to use it. It's also hard to get stuff into Pro Tools from Nuendo. Pro Tools handles larger projects better and because it's so widely used, it's easy to get help in online forums."
Unlike the drama survey, Avid's S6 console has yet to make its mark on the comedy sector. "We're looking at the S6," adds Calder. "We invested heavily in Pro Tools last year and it's pretty expensive. What we have at the moment works fine. Maybe in six months we might take another look at it."
Suite is just one of the facilities that uses both Digital Vision Nucoda and Avid Symphony. Where Avid DS is the main finishing system for drama, Avid Symphony is the main online edit tool used for comedies on the list. And where Baselight was the grading system of choice for drama, Nucoda was used to grade the vast majority of the comedies in our survey. A lot of comedy work now has a similar level of expectation to drama post production, according to Suite business development director Alan Cronin, which means greater use of Adobe's After Effects for planned shots as well as "rescue" work. "A greater level of finesse is now expected as part of our output," he says.
The key to scripted comedy post, says Cronin, is to keep to a regular workflow. For Suite, that means ingesting DNX36 footage that is relinked further downline. "In certain projects we have got involved in doing the back-up and transcoding here rather than on set, which is not as conventional but it counteracts the need for a digital imaging technician on set. We'd still be cutting with the DNX36 footage, we'd have copied the RAW rushes onto our nearline storage as well," says Cronin.
Tight turnarounds
Turnarounds don't come much tighter than Channel 4 election comedy Ballot Monkeys, which was written, shot, post-produced and aired on the same day. Offl ine to TX was handled by Pinewood-based OutPost Facilities, which completed the online edit in Symphony with a Baselight plug-in used for a faster grade. The audio, supervised by Keith Nixon, was completed in Avid Media Composer.
Click images below to enlarge