Sky has struck a European movie deal with Sony Pictures Television – its first pan-regional agreement since the creation of Sky Europe.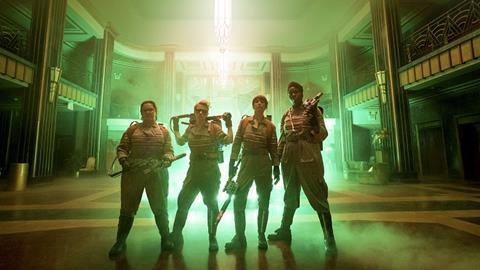 The deal will enable the pay-TV operator to launch all new and future Sony films across the UK, Ireland, Germany, Austria and Italy.
It covers new movies including the forthcoming Ghostbusters reboot, Angry Birds, Money Monster and Inferno shown on its linear Sky Movies, Sky Cinema and Sky Film services as well as its transactional movie services Sky Store, Sky Select and Sky Primafila. It will also cover UHD productions for the first time, as well as library titles including the Spider-Man franchise, Lawrence of Arabia, Philadelphia, Men in Black and The Karate Kid.
It is the first cross-territory deal that Sky has struck since it brought together its services in the UK and Ireland with Sky Italia and Sky Deutschland in 2014.
"Along with our investments in entertainment, sport and the arts, major agreements like this help meet our commitment to provide our customers with exclusive, world-class films and programmes and the very best TV experience," said Sky managing director of content Gary Davey.
"Sky is a fantastic collaborator and this landmark movie deal across multiple territories further cements our relationship over the coming years," added Sony's president of international distribution Keith LeGoy.