Alongside the grandeur of the Russian royal court, we sought to capture the deeply personal experience of the Empress herself, says Philip Martin
Production companies New Pictures; Origin Pictures
Commissioners Cameron Roach; Zai Bennett (Sky)
Length 4 x 60 minutes
TX 9pm, 3 October, Sky Atlantic
Executive producers Charlie Pattinson; David Thompson; Helen Mirren; Philip Martin; Nigel Williams
Director Philip Martin
Producer Jules Hussey
Writer Nigel Williams
Post houses The Farm; Boom; Blue Bolt VFX; Outpost VFX
How to film a world that doesn't exist any more? A world of such dazzling opulence its makes the Windsors and Trumps seem slightly suburban, rich with geopolitical events of epic magnitude and budget-busting enormity: vast battling armies, brutal peasant rebellions and towering gold palaces – all set in the endless landscape of 18th-century Russia. Tricky.
This was not just a story of huge scale but a deeply intimate one too. Tracking the Russian Empress through the last decades of her turbulent reign, it was a profound and deeply moving exploration of the personal cost of power.
The more I thought about the show, the more it felt half-Rembrandt close-up character study and half-panoramic Bruegel landscape. The film-making challenge was somehow to capture both the psychological detail of Catherine's personal journey and a widescreen landscape of impossible scale and drama.
The answer, perhaps, was to put the audience into Catherine's headspace: our point of view would be her point of view. We would experience the story as she did – on the inside looking out, not outside looking in.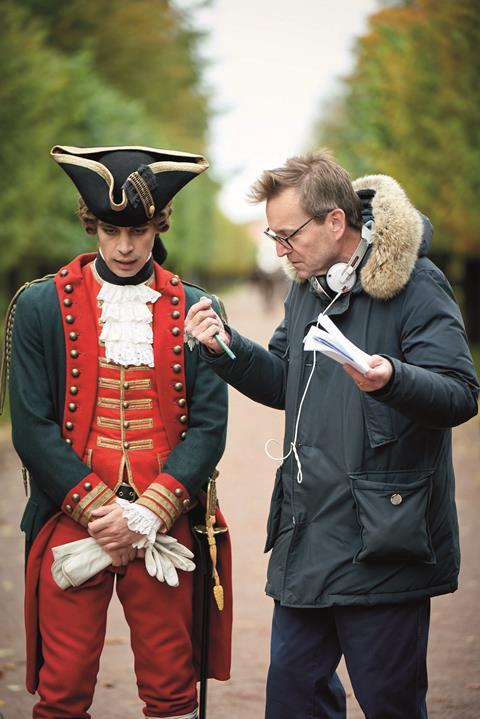 That meant no establishing shots, no drone shots – to which I've always had a slight aversion – and the avoidance of that 'kerchunk' moment as you cut from expensive exterior to more affordable but vista-less studio interior.
So could we just be there, in the middle of it all, up close with the Empress, seeing what she saw and, in the process, revealing the world she moved through? Could we film it as it was in Catherine's time: 18th century, pre-industrial revolution, candle lit?
As production designer Tom Burton and I started to figure things out, it became clear that there was no single place that would replicate the world of the story. Piecing it together would involve a patchwork of multiple locations and sets in combination with a high level of photoreal VFX.
Together with producer Jules Hussey and heads of production Christine Healey and Joanie Blakie, a plan crystallised for bases in Lithuania (smaller locations, good facilities and people), Latvia (more scale with medium-sized palaces) and St Petersburg in Russia (huge 18th-century palaces, churches and the real centre of Catherine's world), with VFX plate shoots in Sweden and Croatia for set extensions and snowy Russian vistas.
"A light morning's work might involve starting on set in Lithuania, travelling through a series of grand rooms in Latvia and ending up in a palace in St Petersburg"
The practical details were challenging, especially as all these different location elements would continually be in play across the whole show.
For instance, a two-page walking dialogue sequence – normally a light morning's work – might involve starting on set in Lithuania, travelling through a series of grand rooms in Latvia and ending up in a palace in St Petersburg – with incidental views outside the palace windows being added via plate shoots and VFX.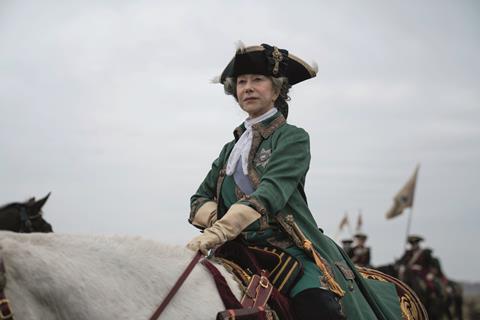 Any decision in one department would quickly and significantly affect all the others: a show-stopping cathedral location in St Petersburg would let us in, but only on a specific day in mid-winter and at night.
Could we light for day? Would the costumes be ready in time? Could we split the scene and shoot the audience in Lithuania – to give us time to make costumes for a crowd of hundreds – and just film the principals in Russia? Where did the budget for production design end and VFX begin?
Even more than usual, we had to collaborate and figure things out collectively. All the heads of departments – Tom, DoP Stuart Howell, costume designer Maja Meschede, make-up designer Kirstin Chalmers, sound recordist James Harris, VFX supervisor Sean Farrow and editors Stuart Gazzard and Selina MacArthur – were in constant discussion with first AD Andy Mannion and Jules, keeping track of a brain-scrambling matrix of actor and location availability, and budgetary issues such as local spend percentage and tax rebates.
Moving parts
Of anything I've directed, Catherine The Great has had the most moving parts – the different aspects of the film-making process all interlinked in a more complex way than ever before.
It's also been one of the most enjoyable and productive collaborations, with Nigel Williams, Charlie Pattinson from New Pictures and David Thompson from Origin all striving to put the money on screen and to push at every step the creative ambition of the show.
Philip Martin - My tricks of the trade
Keep making decisions. You can always change things later, but film-making thrives on momentum.
Watch the brilliant YouTube show Every Frame A Painting, which is very inspiring about the potential of film-making.
Look for inspiration in paintings, photographs and nature, as well as films and TV, so you don't just end up echoing other shots and shows.
As the late American singer Burl Ives says, watch the donut, not the hole.
Along the way, Kate Rhodes James assembled an extraordinary cast, led by Helen Mirren as Catherine the Great. Rupert Gregson Williams wrote an astonishing score, Martin Jensen and post house Boom unlocked a rich sonic landscape, and colourist Aidan Farrell brought through the painterly promise of the pictures that Tom, Stuart and the team worked so hard to achieve.
As a director, I strive for invisibility and hope that the writing and the sublime performances from Helen and the rest of the cast tell the story, and that shot by shot, the audience surrender to the magic trick of film-making and are, for a brief moment, somewhere else.
A STORY OF POWER AND LOVE
Nigel Williams, writer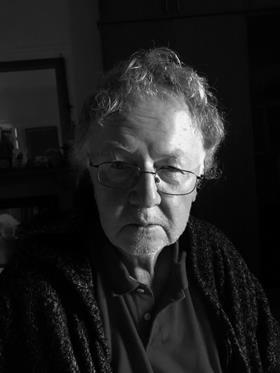 About two or three years ago, I happened to read a book about Catherine the Great, but I had no thoughts of making it into a television script.
I found it fascinating. She was a woman I knew almost nothing about – apart from schoolboy stories of her having had sex with a horse – and the book was a revelation.
This was a woman who was taken from her family at a young age, to marry the next in line to the Russian throne – a drunken, deranged creature with almost nothing at all to recommend him apart from the fact that his mother was born into the Russian royal family.
LEADING THE REVOLT
Catherine was intelligent, politically skilful, interested in the arts and sciences and liked sex – although not, as far as I could see, with horses.
She managed to survive the politics of the Russian court and, after her marriage to the weak and unpleasant Peter III, she led a revolt against him, prompted not only by his lack of capability for ruling the country but also because he and his lover were clearly intending to get rid of her.
Catherine went on to become an extraordinarily successful Empress of her adopted nation (she was German) – learning the language, embracing the Orthodox religion and managing the court. But she never married. Like Elizabeth I, this would have been politically dangerous.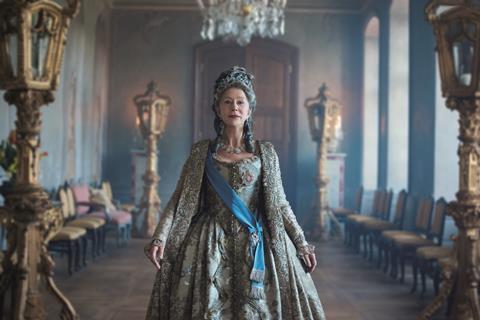 The man she encouraged most was one of her many lovers, Grigory Potemkin. As I read more about her and her history (by this time I had approached David Thompson of Origin Pictures, who had commissioned a script), it was this affair that began to dominate the story I had in mind.
It seemed to be a relationship in which, after a while, power rather than sex was the dominant feature. However, it was not, as far as I could see, the domination of empress over courtier, although Potemkin, a minor nobleman, owed his rise to her.
This was a collaboration of intellectual equals, both fascinated by the mechanics of governance and the art of politics. It was a very modern love story – a partnership between equals who were not at all equal, who never stopped loving each other but could never be together all of the time.