Sony Pictures Television (SPT) has begun a push to develop projects directly for British broadcasters after lining up several Channel 4 shows and a major Sky drama.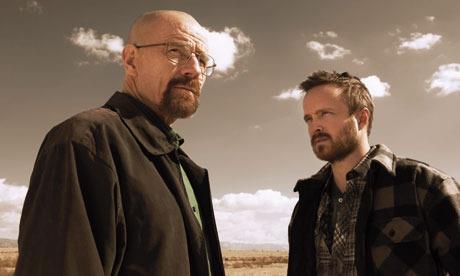 The strategic shift to approach UK broadcasters with ideas directly follows the US Studio's landmark deal with C4 for Ron Moore's 10-part sci-fi series Electric Dreams: The World Of Philip K. Dick.
Prior to Electric Dreams, Sony would have either looked to bring in the British channel as a coproduction partner or pitched via one of its subsidiary producers.
Zack Van Amburg and Jamie Erlicht, presidents of SPT, told Broadcast they were aiming to "scale" the company's global TV ambitions.
"We want to identify key broadcast partners around the world, such as Channel 4. We have a couple of comedies we're developing there that precede Electric Dreams, we've done a big deal with Sky for a drama and ITV is a huge partner," said Van Amburg.
The pair will then seek to sell their British-based shows back to US broadcasters.
Van Amburg and Erlicht said the move would complement Sony's strategy of building up its portfolio of international production companies.
It is working closely with Andy Harries' Left Bank Pictures on a pilot adaptation of Michael Faber's The Book Of Strange New Things for Amazon.
Sony also recently invested in British scripted indies, including Dominic Treadwell-Collins-run Blueprint Television and Fable Pictures, the fledgling drama indie run by former Ruby Films producer Faye Ward.
"You can't talk to many US executives without them saying it's a global business. Typically, that has meant an export business. A few years ago, we realised that could be a part of our business, but it couldn't be the totality," said Van Amburg.
"I've often said that if we were a car manufacturing business, we should make cars that everyone in the world can drive and enjoy.
The flipside is that if we don't do local market production, if we don't build vehicles that feel custom-made for each market, we're going to cease to be relevant."
The pair, who were promoted to the top job at Sony following the departure of Steve Mosko in June, are also aware that the economics of some of the studio's domestic hits, such as The Blacklist and Unforgettable, are increasingly driven by foreign sales.
"We made some creative adjustments to our top US shows to make them more palatable for our top [global] markets," said Erlicht. "The Blacklist was a great show, but we started listening to our UK, French and German partners about what was working."
He said they fine-tuned Poppy Montgomery-fronted cop drama Unforgettable as a result of a major deal with French broadcaster TF1. "We wouldn't do anything that wouldn't work for an American audience, but we made nuanced adjustments where we needed them," Erlicht added.
"[They were] about how procedural or serialised the show was; and how dark, violent and emotional it was."
SPT is a major supplier to the traditional US networks, via the annual pilot process.
This year, it has scored several series, which generally cost around $5m (£3.8m) per episode, including time-travel drama Timeless, legal thriller Notorious, comedies Kevin Can Wait and Imaginary Mary, and The Blacklist: Redemption, a spinoff of its NBC series.
However, Erlicht said the US networks may begin to open up this process to international co-producers such as Sky and France's Canal+.
"If you're NBC, spending slightly less on programming but knowing that you're going to have something of scale with smart partners around the world to help launch it and make it a global phenomenon, that's doubling down on a bet," he said.
Van Amburg added: "This isn't a quick stop [to the UK] to say hello, this is a long-term strategy."