NAB 2016: Sony has launched the HDC-4800, a camera that combines 4K capture with high frame rate capabilities for live productions.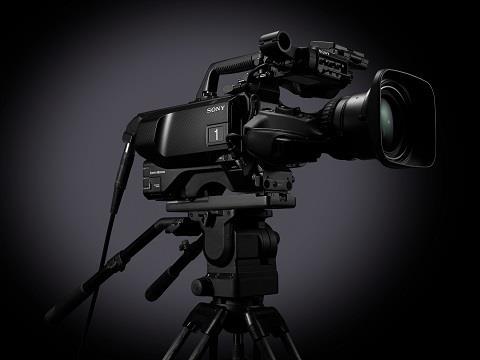 The HDC-4800 shoots 8x speed at 4K and up to 16x in full HD.
Sony said that one of the challenges resulting from high frame rate operations is recording, which is often limited to an on-board memory located in the camera head block which can restrict how much action can be captured and slow down the time to air as the data needs to be transferred to an external replay server.
To counter the problem Sony has developed the BPU-4800 baseband processor unit which doubles up as a replay server.
Use of the processor will allow users to record continuously up to four hours of 4K 8x super motion footage.
"Sony has developed the HDC-4800 taking into account the workflow as a whole", said Norbert Paquet, Strategic Marketing Manager, Sony Professional, Sony Europe.
"From capture to replay operations, the HDC-4800 System enables not only the best in class capture of emotions but also more efficient workflows for live sports replays.
"Exchanging contents in real time between servers is essential. Now, while the high speed replay operator is proposing his clips to the director, the highlight editing operator can get at the same time his clips into the main story, assembling clips not only from the normal replay servers but also from this ultra high speed server".
The HDC-4800 uses a new Super 35mm 4K CMOS sensor and captures BT.2020 and BT.709 colour space. It also supports PL mount lenses.
The HDC-4800 and BPU-4800 will be available from August.