Sponsored content
Find out more
Sargent-Disc's suite of applications helps indies explore bigger opportunities
The FAANGs have changed the landscape of television, increasing the opportunities for producing high-concept drama.
Although the public broadcasters cannot generally match their upfront financing power, the rights position they offer producers can be very lucrative – balancing the playing field.
This has encouraged more indies to move across to producing high-end drama, increasing pressure on production offices as they manage scaled-up budgets, larger crews and the overall impact on sustainability.
In doing so, they have looked to software to automate production office processes to save time, increase efficiency and the quality of reporting, while also reducing the use of paper to meet their environmental strategies.
Sargent-Disc has developed the Digital Production Office® suite of online applications – CrewStart™, Payroll, Payslips, Payscales, Digital Purchase Order and the Production Card – to help address these challenges.
The company has worked with the industry for over 30 years to develop and supply products and services to meet the evolving needs of productions.
Digital Purchase Order (DPO) is a cloudbased system for the electronic creation, approval and distribution of POs and travel authorisations – replacing paper POs and physical distribution.
It is estimated by Bafta albert to save 49g of CO2 per PO, which can translate from 50kg on an independent drama to savings of nearly a tonne of CO2 on larger productions.
"Being able to approve on the go and not come back to the office to a two-foot pile of POs is wonderful," says Duncan Muggoch (pictured above), a former line producer on Game Of Thrones.
CrewStart™ enables production companies to use less paper and reduce administration. The application, developed by Sargent-Disc, helps productions automate and digitise the process of signing and delivering contracts, start paperwork, production policies and timesheets.
Templates can be customised, enabling the production office to gather all information required for a new crew member. It allows contracts to be signed securely, documents validated and approved, ensuring accuracy and speeding up delivery.
"Being able to generate crew contracts and start paperwork and for both parties to sign online is much more efficient than the paper equivalent.
"At the end of the project, the facility to export all fully executed contracts and supplementary documents in to one zip file makes wrap simple," says Rebecca MacLeod, a production office co-ordinator.
Clearing bottlenecks
Like many indies, Arrow's employment procedures had been largely manual. As its production slate expanded, it was faced with a number of compliance issues, which began to cause bottlenecks in its workflow.
One of the most urgent issues was meeting HMRC's enhanced reporting requirements and adopting CrewStart™ helped to automate administration.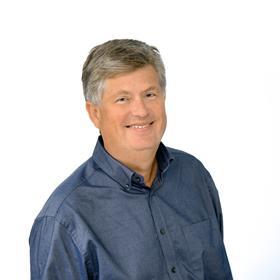 "Creating, issuing and approving contracts takes time and a backlog builds up quickly when you have 20 to 60 people on a production," says Iain Pelling, Managing Director of Arrow. "Anything that can reduce and simplify the paperwork and keep us running smoothly has to be of benefit."
Production is a pressured environment with time in short supply. CrewStart™ provides daily time reporting and makes sending calculated timesheets to every crew member a quick and easy process.
A range of options allow large and small productions to implement hours to gross calculations and rules for specific industry agreements, such as the Pact-Bectu agreements for television and/or major features.
Government legislation holds production entities responsible for ensuring they meet employment, GDPR, health and safety and other regulations, as well as financial reporting requirements.
The Digital Production Office® helps them remain compliant, transparent and robust, while also making life easier for everyone in the production office.
Production office automation can help UK indies exploit bigger opportunities and work with FAANGs and broadcasters by managing their workflow to deliver high-quality creative projects successfully and at scale.
About Sargent-Disc
Founded in 1986, Sargent-Disc is the UK entertainment industry's award-winning, leading supplier of integrated payroll, residual, accounting and software services. The Digital Production Office®, Sargent-Disc's suite of apps, is designed to support cost effective, efficient and sustainable production. It brings together products and services from Sargent-Disc, it's partners and affiliate Entertainment Partners. Together they provide a global network for productions anywhere in the world.