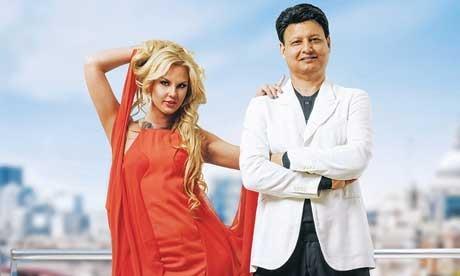 Lis Howell, the director of broadcasting at City University, joins host Jake Kanter and Broadcast's web editor Alex Farber to discuss the busy week of news.
Also on the show, Lisa Campbell heads to the UKTV showcase, where she learns more about the broadcaster's upcoming content slate.
Comedian Ross Noble tells her how he tried to rewrite the rules of television in his new show Freewheeling, in which Twitter followers suggest stunts for his "improvised non-travelogue".
Whizz Kid Entertainment creative director Steven D Wright also pops in to preview Fox's Meet the Russians and BBC3's Fazer's Urban Takeover.
Talking TV is available on SoundCloud below and can also be downloaded on iTunes here.
The podcast is recorded at Maple Street Studios and the producer is Matt Hill.
Talking TV: episode three