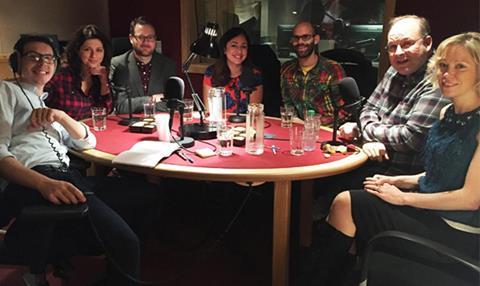 Play along at home across four rounds of brain bogglers and see if you can beat the bevy of TV executives in the studio.
Host Jake Kanter puts the questions to Lisa Campbell, former Broadcast editor director of the Edinburgh International Television Festival, Steven D Wright, Curve Media founder Camilla Lewis and Koulla Anastasi, director of programming at Lifetime and the Crime And Investigation Network.
Completing the teams are Broadcast editor Chris Curtis and Alex Farber, Broadcast's online editor.
Talking TV will return on 14 January 2016, and until then we wish all of our listeners a very merry Christmas.
Talking TV is available on Soundcloud below and can also be downloaded on iTunes here. The podcast is recorded at Maple Street Studios and the producer is Matt Hill.
TALKING TV: EPISODE 61