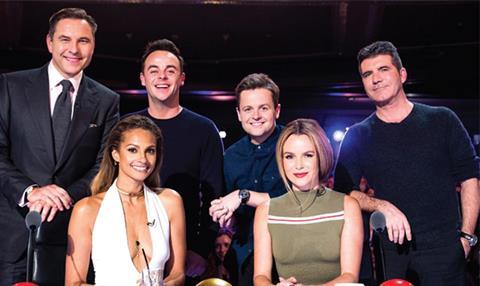 Joining host Jake Kanter to discuss Broadcast's exposé on conditions for runners on Britain's Got Talent and The X Factor are Steven D Wright and international editor Peter White.
Also on the agenda are memories of Victoria Wood, a busy fortnight for Netflix and Sky's multi-million pound drama bet.
Storage Hunters UK star Sean Kelly then pops by to discuss Dave's hit factual series. He is joined by Sean Doherty, the series producer for North One Television.
Finally, there are previews of CBBC cartoon Zig and Zag and ITV's upcoming Emma Willis-fronted format What Would Be Your Miracle?.
Talking TV is available on Soundcloud below and can also be downloaded on iTunes. The podcast is recorded at Maple Street Studios and the producer is Matt Hill.
TALKING TV: EPISODE 69