Its Watch&Bet live video service is relaunching as Bet LiveStreams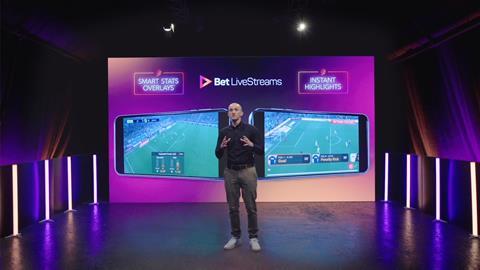 Stats Perform has unveiled a range of new products for Bet LiveStreams, a relaunch of its Watch&Bet live video service.
It has introduced on-demand live action replays for its betting streams, as well as stats overlays that will give contextual, betting-specific Opta stats and insights in real-time over the top of the live stream.
In addition to the streaming innovations, Stats Perform is also adding a dynamic betting stats API that allows gamblers to find, track and manage their bet from millions of player stats, multis and bet builder combinations, automated betting insights for in-play and pre-game analysis on specific markets, and automated betting previews that engage with written or video previews for events and players during pre-game and half-time.
Nick Cockerill, VP betting products, said: "Sportsbooks can use these new products to build genuinely disruptive, personalised and informative experiences, throughout a bet's lifecycle. It's the biggest leap forward in access to player stats and on-field action in sports betting history, which makes it so much easier and more engaging for bettors to find and then enjoy their bet.

"Customers tell us that betting is more entertaining when it's complemented by engaging content, displayed at the right time.

"Our new products light up sportsbooks with new, tailored betting content for thousands upon thousands of streams, events, teams, players and bet types. We can't wait to see what our customers create."
This comes after recent Stats Perform partnerships with the likes of Red Bee and audience engagement tool LiveLike.
· find, track and manage their bet from millions of player stats, multis and bet builder combinations