Innovate UK and UK Research and Innovation to award the most ambitious immersive projects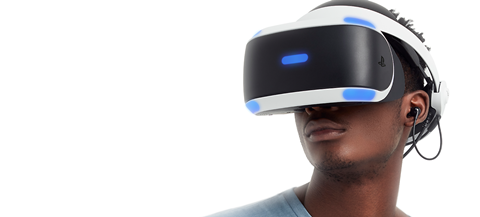 Innovate UK and UK Research and Innovation have jointly launched a £17million prize fund to invest in new immersive projects.
The vast majority – up to £16 million – will be given to four 'demonstrator' projects that have audiences of more than 100,000 people. The other £1million is for 'early-stage' projects that aim to "understand customer needs for immersive experiences and the tools needed to deliver them."
Demonstrator projects
To be in with a chance of funding, demonstrator projects need to aim high. They need to be immersive experiences that are "a significant advance on the state of the art", showing "a high level of innovation and scale that could transform the sector." They also need to be something that could be "replicated across the creative industries."
Innovate UK and UK Research and Innovation have outlined a number of areas with "strong potential" for winning part of the prize fund, including access to live sporting events, visitor experiences in museums and galleries, and music and theatre performance.
There's a further stipulation for having a chance of winning funding – projects must be led by a business working with other businesses or researchers and include at least one SME.
The expectation from Innovate UK and UK Research and Innovation is that the total cost for each project will be between £5million to £10million, and each project will last up to two years. The competition fund will cover up to 70% of the project cost for winning bids.
The deadline for applications for demonstrator project funding is midday, Wednesday 1 August 2018.
Early-stage projects
The final £1million of funding, for early-stage projects, will be awarded to projects with a "human-centred design and that look at audience behaviour to develop ideas for new products and services." They should aim to produce "high-quality immersive content cheaper, faster and in a way that is more accessible".
The organisations have provided specific examples, including projects that enhance "physical devices such as eyewear and controllers, or haptic feedback." The total project cost should be between £20,000 and £60,000 and each project should last between two and six months.
Successful applications will receive funding in 2019 to further develop their ideas. The deadline for applications for the early-stage projects is midday, Wednesday 4 July 2018.
You can find out more about both the demonstrator and early-stage project funds by clicking here.